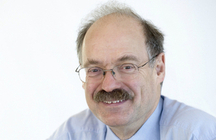 Waste is an inevitable consequence of human activity, and a growing problem of which few people are entirely unaware.
We know that finite global resources are under increasing pressure. By 2050, demand for water, food and energy are each projected to be at least 50% higher.
We know that poorly managed waste harms the environment.
But it is short-sighted to view waste simply as a risk to our security and prosperity.
Once we view waste as a resource in its own right – moving beyond the significant but partial challenge of identifying efficiencies – opportunities fast emerge.
This is where science, engineering and innovation come in, playing to national strengths.
The entire Derbyshire village of Swadlincote, for example, is trialling technologies to reduce food waste. The UK alone generates 6 million tonnes of avoidable food waste every year. It gives rise to at least 17 million tonnes of carbon dioxide equivalents, yet it also has a retail value of some £17 billion. The market for such technologies – including fridges which remind owners of their contents and scales which track domestic waste production - is clear.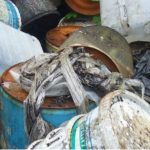 I have seen other solutions for myself. At a Veolia facility in Southwark, which combines local waste collection with treatment and extraction, I saw how homes can be heated by incinerating the waste they produce. And at the Biorenewables Development Centre at York University, I met researchers pioneering methods of converting plants and bio-wastes into new, greener products such as high-performance recyclable textiles.
The prize of moving from wastefulness to resource productivity is the subject of my annual report, due later this year and co-authored with Professor Ian Boyd, Defra's Chief Scientific Adviser. It will look at waste from multiple angles, encompassing everything from products that 'design out' waste from the very beginning, to new business models premised on service delivery rather than ownership.
The report will, we hope, demonstrate how fundamentally re-conceiving our approach to waste can yield considerable economic, environmental and social benefits.
Follow Sir Mark Walport on Twitter: @uksciencechief