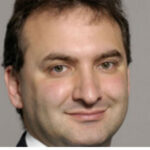 Towards the end of June, I was in Sheffield for Civil Service Live , discussing how we can improve outcomes and build trust in public services.
Having recently joined the Department of Health (DH), I was reflecting on some of the examples I have seen there of 'A Brilliant Civil Service' at work. One of the best examples is the department's world-leading work on antimicrobial resistance (AMR) – not just because of the size of the issue, but also because it illustrates how we must think creatively and openly about new policy challenges.
AMR is insidious and it's deadly. It's insidious because we all take the value of antimicrobials, like antibiotics, for granted. It's deadly because bacteria have become increasingly resistant to our antibiotics. If the number of hard-to-treat infections continues to grow, routine medical care will become much riskier and modern medical interventions will become quite impossible.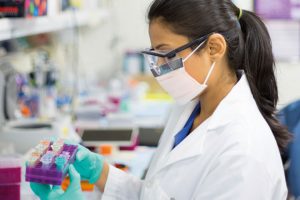 This is by no means an exaggeration. It is estimated that about 25,000 people per year in Europe die of infections caused by resistant bacteria. Globally, Lord O'Neill estimates that by 2050 drug-resistant infections could cause 10 million deaths a year.
So how do we tackle this issue? It's clear that no one overarching solution is workable and that we need to rethink how we are doing policy; a combination of different solutions, which interact with each other, may therefore hold the key.
Three-pronged approach
I am delighted that DH has been at the forefront of action, both domestically and globally, to confront the threat. Crucially, we have a comprehensive cross-government UK strategy to slow the growth and spread of antimicrobial resistance covering human and animal health, and the environment.
Our strategy takes a three-pronged approach, to:
prevent infections, through better infection prevention and control

protect the drugs we already have through better stewardship

and promote the development of new drugs and diagnostics
We are making progress in changing how people think about the use of antibiotics.  In the health service we are seeing an important shift in the way antibiotics are prescribed. Last year, GPs in England reduced prescribing of antibiotics by over 7% – that is two million fewer prescriptions compared to 2014. Behavioural science has been key to achieving these reductions, and we have ambitious aims to reduce inappropriate prescribing by 50% by 2020.
Of course, we would need fewer antibiotics if we reduced the number of infections in the first place. So we are working hard to reduce the number of healthcare-associated bloodstream infections.
Global response
Finally, a global threat requires coordinated global action. We lead the world in galvanising action to address antibiotic resistance by encouraging other countries to adopt evidence-based approaches to preventing infections, preserving antibiotics and pursuing new drugs, diagnostics and alternative therapies. We have already secured a World Health Organisation resolution requiring member states to develop national plans to address antibiotic resistance. We are now working towards a UN declaration on antimicrobial resistance to be adopted at the High Level Meeting at the UN General Assembly in September this year.
As a department, we need to have the confidence to reach out beyond government, to  experts who want to contribute to this initiative. And we need the humility to listen and accept answers we didn't invent. Only by overcoming institutional and international boundaries, as in the case of antimicrobial resistance, can we build trust in public services and ultimately improve policy outcomes for the benefit of individuals worldwide. AMR is not only a brilliant example of a challenging issue, but it highlights the benefits of an innovative and open approach to policy-making.