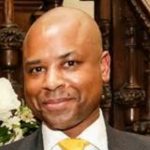 Brian Stanislas, Civil Service Job Share Finder Product Manager, talks about winning the Innovation category at the 2016 Top Employers for Working Families Awards in London this week.
Where have you been this week?
This week I attended the Top Employers for Working Families Special Awards 2016 event in London.
The Top Employers for Working Families Benchmark covers all aspects of workplace agility/flexibility and how employers support the work-life balance of all their staff - and particularly of parents and carers - across the organisation. It highlights organisations that are keen to reap the bottom-line benefits of an agile and engaged workforce.
The Civil Service Job Share Finder won the award in the highly contested Innovation category. The other finalists were Citi, Deloitte LLP, and Lloyds Banking Group, as well as the Ministry of Justice, the RAF, and West Midlands Police.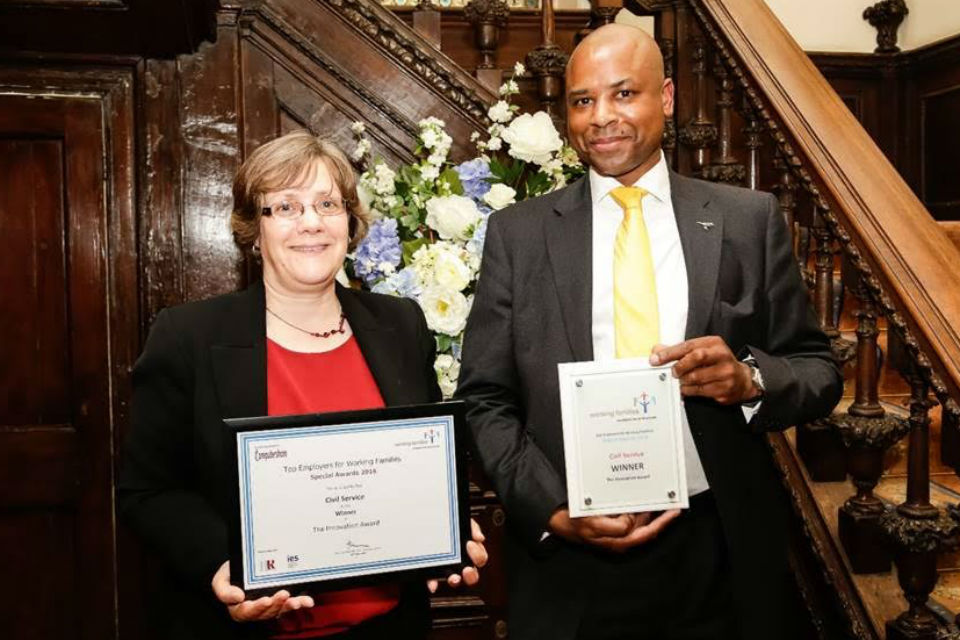 What is the Civil Service job share finder?
The Civil Service Job Share Finder is an online job-share database that helps civil servants find and manage information so that they can make compatible job-share matches with other civil servants. The site is one of the tools helping the Civil Service be a more inclusive organisation, which is part of the newly launched vision to become A Brilliant Civil Service.
The site was designed and developed using 'agile' project management methodology, with user-centred design at its core.
More than 1,300 colleagues (AA to SCS grades) have signed up to the service to date; and 23 have found job share partners and taken up new posts with them at G7, G6 and SCS grades.  More job share partnerships are being formed as site users progress profile searches, initiate conversations and get to know each other over months of using the site.
Why did it win the award?
Features of Civil Service Job Share Finder that contributed to it winning the award are:
the service is an active product that works well in conjunction with networking events through a group messaging function

it supports people at different stages in their lives, is accessible on all devices, and includes a personal messaging function for staff within or outside of the workplace - on career breaks, for example

it captures how many people have successfully found job share partners and taken up new posts

financial benefits to the organisation in staff retention, particularly at senior grades

it is replicable and scalable both within the Civil Service and beyond
How did you feel at the time?
Thrilled! A great rush and a relief at the same time when I returned to my seat after collecting the award. Especially as an earlier winner had dropped his framed certificate when he went to collect his award - glass shattering dramatically all over the stage!
I never thought coming from a working-class background in East London I would end up doing work that resulted in winning an award celebrating how the Civil Service is a 'Top Employer for Working Families'.
I would urge anyone and everyone who works for the Civil Service to consider entering their work (or nominating other colleagues' work) in this kind of benchmarking competition. It really helps you to self-assess your work and drive continuous improvement, as well as raising awareness of your work, your team and the Civil Service itself.