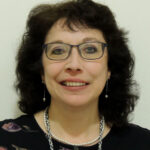 Spring is finally here, and I couldn't be more glad to forget about the winter months and look ahead to warmer weather and fresh possibilities. With performance appraisals done, it's time for us all to focus on the year ahead, and what we hope to achieve.
Setting objectives can sometimes feel rather daunting. We're all used to hearing about the 'SMART' objective – one that's specific, measurable, achievable, relevant, and time-bound. It's a useful acronym to set us on the right track, but hearing those words without any context can make the task seem harder. So, here are my tips for getting your objectives right – for you.
Think about your contributions to wider goals...
Whatever job you do, you'll be contributing to the goals of your team and your wider organisation. It can be easy to lose sight of this when you're buried in the day job, but objective-setting time is a good opportunity to remember how you're making a difference. Centring your objectives on the contributions you make will help you to stay focused and motivated.
...And how you measure them
It's worth spending some time thinking about what 'good' looks like – and discussing it with your line manager, too – before you start writing your objectives. We've all been in situations where it's apparent there are varying perceptions of what we're trying to achieve! So, some things to consider are: What are the core priorities of the work you're doing? What is essential, and what would be nice to have? What do you feel is most important about the work you do?
Get the balance right
Ideally, your objectives will provide you with a good balance of challenging but achievable work. There'll be some 'stretch' work in there (perhaps based on your areas for development from last year), mixed with other areas where you are more confident and comfortable. It can be tempting to remain well inside your comfort zone, or to stray too far outside it. You're most likely to enjoy your work and perform well if you're getting a bit of both - comfort and challenge.
Review your progress
It's very easy to write your objectives at the beginning of the year and then only look at them twice more, at mid-year and end-of-year appraisal time. The ideal is to revisit and update them regularly – it's natural that your objectives will change as priorities shift, and work is dropped or introduced. Try and add some specific progress review points to your objectives.
The other benefit to reviewing your objectives is that it takes away the pressure to write the 'perfect' objectives from the outset, which can sometimes make it hard to get started.
Write your objectives in a way that suits your own style
Some people prefer longer, more detailed objectives; others, short sharp ones. Personally, I prefer to start with a sentence that describes the outcome I'm trying to achieve, and then write a few bullets which set out my key measures and deliverables – the work I'll do to achieve it. It's good to try and ensure that they remain focused, without losing any necessary detail, but, at the end of the day, you're most likely to remember them if they're written in the style you feel most comfortable with.
And finally, if you're a manager interested in learning more about good objective-setting for your team, Civil Service Learning has just introduced a new workshop on the topic which you can book on the CSL website.
Good luck, and do share your own objective-setting tips in the comments section below.