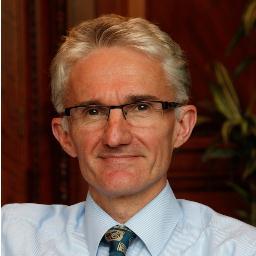 Wednesday marked the International Day to Eliminate Violence against Women. Tackling violence against women and girls (VAWG) remains a priority for the UK at home and abroad.
1 in 3 women worldwide are beaten or experience sexual violence in their lifetime. In most countries more than 60% of women who experience violence do not seek help of any sort.
The Government's manifesto commits it to lead efforts to tackle violence against women and girls. DFID manages 115 programmes with VAWG components, spanning across 29 countries.
The UK has also made progress in bringing VAWG to the forefront of the international agenda. We have pushed hidden, sensitive and neglected issues into the spotlight through the Call to Action to protect Women and Girls in Emergencies, and in 2014 the Global Summit on Preventing Sexual Violence and the Girl Summit.
Working towards global gender equality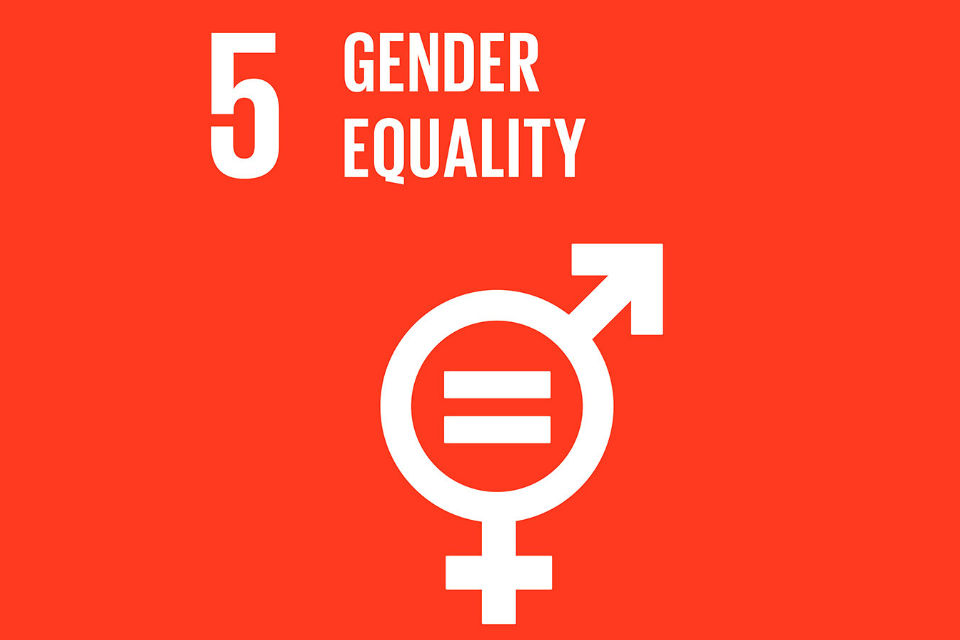 We are particularly pleased to have helped to secure agreement to a standalone Global Goal on Gender Equality at the United Nations General Assembly in September 2015. The Goal includes a specific target to "eliminate all forms of violence against all women and girls in the public and private spheres, including trafficking and sexual and other types of exploitation by 2020."
VAWG is a complex issue. The creation and distribution of robust data is critical to future work. According to a recent editorial in The Lancet, the UK 'leads the way'. In DFID we are delighted to have appointed Professor Charlotte Watts, one of the world's leading experts in this field, as our new Chief Scientific Adviser. Our What Works to Prevent Violence programme is generating new knowledge and evidence on addressing VAWG. Our centrally managed helpdesk provides research and advice services available to DFID and other UK Government staff.
In schools in Kenya, we are testing a programme to empower girls and boost their self-esteem, and at the same time working with boys to challenge ideas of masculinity that condone the use of violence.
In garment factories in Bangladesh, we are researching how the provision of safe spaces for female workers and conversations facilitated by peer leaders can break the silence on gender-based violence.
Campaigning at home
But this isn't an issue confined to the developing world. We know that whilst rates differ between regions, 25% of women and girls in Europe and North America suffer from violence. The Government, led by colleagues in the Home Office, has responded to this by embedding VAWG as 'everyone's business' across agencies, professions and the wider public. In the last five years the Government has put in place significant new legislation, including specific offences of stalking and forced marriage.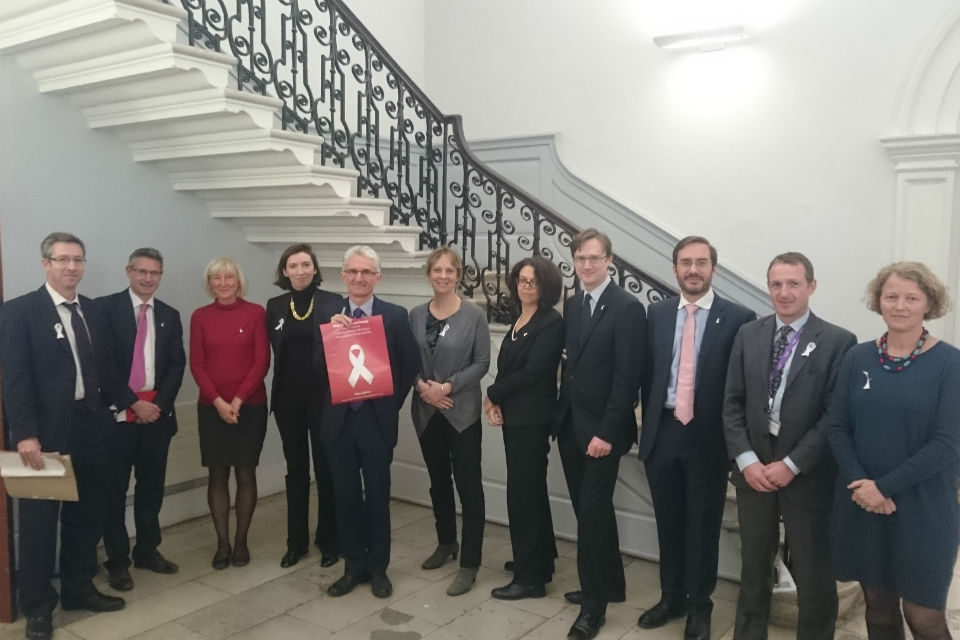 In DFID we are supporting the White Ribbon Campaign, the largest international campaign that mobilises men to stand up to violence against women and girls.
Men and boys are crucial partners for preventing as well as responding to violence against women and girls. I am wearing a ribbon and making a pledge to never commit, excuse or remain silent about violence against women. Please join me.