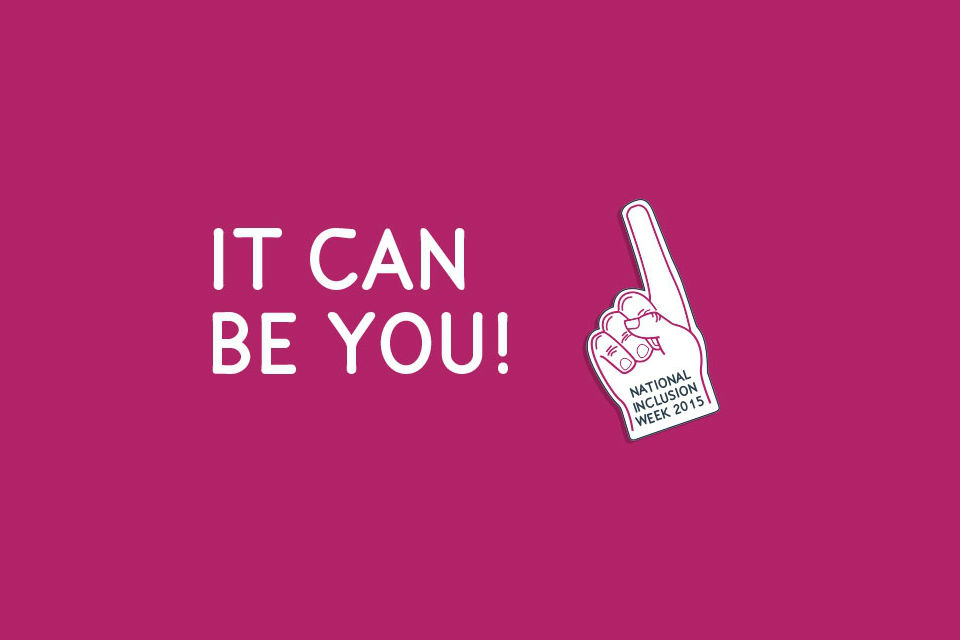 Next week is your chance to get involved with DfT's annual Inclusion Week.
Once again the team are opening their week-long programme of talks and workshops to all staff who want to go. These sessions are designed to promote inclusion, raise awareness, challenge your perceptions and encourage you to learn from each other. There's also some comedy in there too!
Running from Monday 30 November until Friday 4 December, there are a wide-range of events including:
Tim Whittaker from the Charity for Civil Servants will talk about the 'carer's passport' (Tuesday 1 December)
Lord Rana will give a talk as part of the Diverse Leaders series (Tuesday 1 December)
Rachael Saunders, Director at Business in the Community, will talk about inter-generational workplaces (Wednesday 2 December)
Dr Yvonne Thompson will present on the seven traits of highly successful women on boards, with a book signing afterwards (Wednesday 2 December)
To mark International Day for Persons with Disabilities comedian Jess Thom (aka Touretteshero (explicit content) will encourage you to ask all the questions you were afraid to ask about disability and we have a "The Reunion" style event with the great and the good talking about their roles in the fight for accessible transport over the last 20 years (Thursday 3 December).
To book or see the full timetable go to Inclusion Week 2015.
Or if you want more info contact email Marion Butler from the DfT Diversity and Inclusion team.