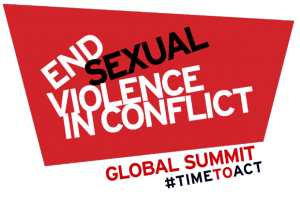 Sexual violence in conflict is one of the greatest and most persistent injustices in the world today. It is also one of the most neglected. 
Over the last 2 years, the United Kingdom has used all its diplomatic weight to push for increased action against those who carry out rape and sexual violence. This culminates in the largest international meeting ever held on this issue: the Global Summit to End Sexual Violence, taking place 10 to 12 June 2014 at the Excel Centre in east London.
I recently had the great privilege to travel to Bosnia with the United Nations (UN) Special Envoy, Angelina Jolie and the Foreign Secretary, William Hague, who are both hosting the summit. Bosnia, the setting of the film made by Jolie 'In the Land of Blood and Honey,' has been credited by the Foreign Secretary as the inspiration for the launch of the Preventing Sexual Violence Initiative (PSVI) in May 2012. Whilst there, I met survivors of sexual violence from the war in the 1990s who still see their rapists in the supermarket when buying bread.  For them justice has been elusive, communities still remain divided and peace remains precarious. 
It is impossible not to be touched by human stories like this. For a number of years I have worked on issues relating to violence in various contexts, but where the majority of victims are from vulnerable communities. For me working on PSVI has meant pursuing a personal passion with all of my professional effort. I have been inspired by the people I have met in the field, in the international tribunals in the Hague and by my own team, and I have found how satisfying it is to work on something you believe in and which can make a difference.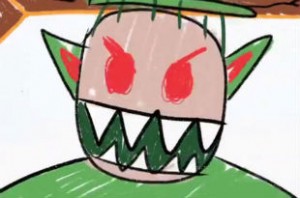 The ambition for the summit is big. We expect over 1,200 delegates, including representatives from over 145 countries, UN agencies, civil society and faith groups, grassroots activists and survivor networks from around the world. It needs to produce outcomes that will make a difference on the ground, and we'll be pushing those who attend to do more on military training, on legal frameworks and on protection and support for survivors. 
This is an important issue and requires people and organisations from across society to get involved. That's why the summit will also have a large fringe event which is open to the public. Over 100 Non-Governmental Organisations are involved, there will be 200 panel debates, live performances, exhibitions, a marketplace and film screenings, it's free and I hope that many civil servants will come along to make this the moment that the world wakes up to this issue. 
I feel a personal responsibility not to waste this opportunity. Yes, we want to organise a successful summit with new and innovative aspects, exchanges of best practice and practical outcomes. But more than this, the day after the summit I want to wake up and know we've turned the dial on this issue, and we need your help to do that.
 Register here for more information about the summit.
I hope I will see as many of you as possible at the Excel. For those who can't make it and those who can, please show your support by liking our facebook page and following us on twitter. And please share with your personal and professional networks.