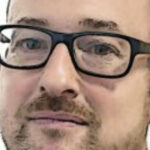 Oliver Letwin, in his excellent recent blog, highlighted local intelligence and getting out of the office as one of the five principles to follow if you want to get things done in Whitehall (along with brevity, avoiding silos, making use of data, and persistence).
This all fits squarely with what I have learnt as a civil servant and is at the heart of what we do in the Public Service Transformation Network. Supporting successful reform means not only getting out and about but also changing the way we work with and behave towards our partners who are grappling with realities on the ground.
Collaboration is often said to be the key to successful public service reform. Although we talk about partnership and collaboration, the reality can be difficult, scary and messy. But, if we are going to deliver the PM's vision for a smarter state and support local reform of public services designed around the needs of individuals, then as civil servants we must embrace co-design and collaboration. And this depends on us being more open, building trust and seeing local government and other sectors as partners and equals, not delivery agents.

Doing things right
Many of my roles in the Civil Service have allowed me to get out and build relationships with local leaders and communities. This taught me that when we do things right, through partnership and collaboration, we can achieve great things; but when we do things badly, civil servants can inadvertently cause deep frustration and anxiety. Whether sitting down with a group of local community leaders in rural Cumbria, Gurkha veterans in the South East, frontline professionals and domestic abuse volunteers in the South West, or local government leaders in the East Midlands, the principles are the same. So, echoing Oliver Letwin, here are five tips for effective partnership.
Trust
First and foremost, we must listen more.
Listening to people - understanding the place, relationships, dynamics and granularity of the issues - is vital to building trust. This means meeting people and local partners on their terms and at a time of their choosing - which could be any time of day, evening or weekend – and taking the trouble to appreciate the history and culture of a place. There are some really good examples, such as troubled families and community rights, where this is done well, but we can always do better.
Flexibility
Equally important is not going in with pre-conceived ideas and a plan to press from the centre. We must be flexible and willing to bend and shape the system to support local initiative, rather than seeking to impose a grand plan.  
Neighbourhood planning was a great example of this co-design. We set out to understand precisely what communities wanted to achieve and co-design a system, including legislative power, to support this and national priorities for more housing. The result was a much more mature relationship, which meant difficult decisions could be taken locally with community backing.
Honesty
Of course, this requires honesty about what's possible. This will not always be palatable, but it will be appreciated. And what's asked for initially might not always be what is really wanted, so digging deeper to understand the fundamentals is important. Challenging local assumptions is easier once trust and respect have been established.  
Clarity
Setting the tone from the start and achieving clarity on what we are there to do is important. But it's not always be straightforward, particularly where there is more than one task master.
Sustainability
Finally, we must avoid sticking-plaster solutions. It's tempting to go for quick wins that might satisfy short-term need but will not lead to lasting, sustainable change. This might need difficult conversations, so building the trust, credibility and understanding first will be vital.  
All this requires us as civil servants to take risks and adapt our behaviour. It means accepting that we will not always find neat, one-size-fits-all solutions. But, by empowering local partners and places to identify what's right for them, and providing the tools and capability to help them lead change and reform, we will enable local solutions that deliver better outcomes for less.
The Public Service Transformation Network is running workshops on the skills and behaviours civil servants will need in the future. Whether you want to share your own skills and experiences of working more closely with places or learn something new, sign up and come along.