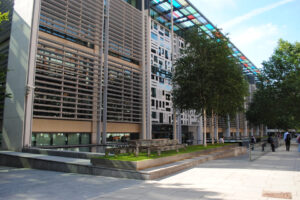 Firstly, Happy New Year!  I hope that those who, like me, were able to take leave over the Christmas period had an enjoyable and restful break with family and friends.  It now seems very far away.
Of course, many of our colleagues across the public service worked through the holiday, ensuring that our streets remained safe, our borders secure, hospitals open and that other essential public services continued uninterrupted. On behalf of all our fellow citizens, thank you. And a special mention should go to all those tackling the Ebola outbreak both here and in West Africa, an effort the UK has led internationally.
Sir Jeremy Heywood's latest blog sets out his priorities for the Civil Service in 2015, but I thought today I would highlight some of the external challenges the Civil Service as a whole will be facing.
In 2015, we face both challenging and uncertain domestic and international contexts. Ebola, the fall in the oil price, the continuing threat to our homeland security and renewed uncertainty in the Eurozone will all have domestic as well as overseas effects. At home, the recovering economy, devolution and high expectations for public services will set the context for the General Election campaign.
Over the next few months, the focus for all departments will remain on delivering the Coalition Government's programme. Overall, we are in good shape, but we must finish the job.
The Home Office's remaining priorities include completing the implementation of the 2014 Immigration Act, delivering exit checks, developing a new strategy to counter extremism and continuing to lead the cross-government - indeed the whole-of-public service - effort to address the abuse of our most vulnerable citizens, notably child sex exploitation, past and present.
Meanwhile, we must also plan ahead for the new challenges of the next Parliament. Of course, we won't know until the ballot boxes close what the election will bring, but what is certain is that we must continue to transform public services in the age of austerity and the digital era.
So, as well as the inevitable drink less/eat better/exercise more, my New Year's resolution is to maintain a relentless focus on delivering this Government's programme while readying ourselves for the challenges ahead.  What's yours?