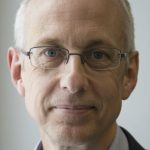 Nick Dyer
Nick Dyer is the Permanent Secretary at the Department for International Development. He was appointed in July 2017.
Before taking on the role, Nick held a number of positions within DFID including:
Director General for Policy and Global Programmes (2013 - 2017)
Director of Policy Division (2009 – 2013)
DFID Permanent Secretary Nick Dyer looks at how we can unlock the opportunities in digital technology, at home and abroad.