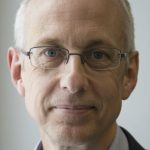 Nick Dyer
Nick Dyer is now the Director General for Economic Development and International, and Acting Director General, Policy, Research and Humanitarian at the Department for International Development.
He was previously the Permanent Secretary at DFID from 2017-18.
DFID Permanent Secretary Nick Dyer looks at how we can unlock the opportunities in digital technology, at home and abroad.