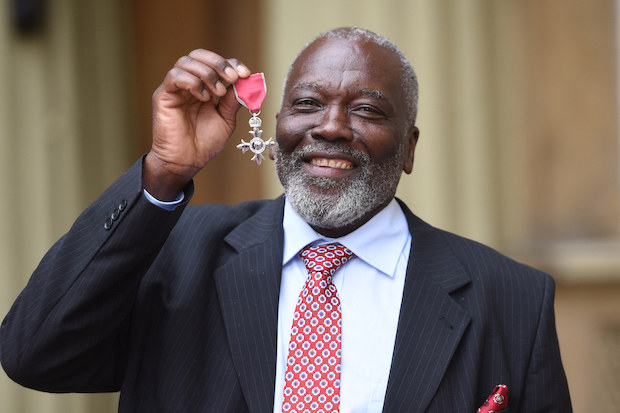 We all know someone who always goes that extra mile and doesn't expect any credit, so why not thank them by nominating them for an Honour? It's much easier than you think, writes Fatma Khalil.
Honours are a way of celebrating extraordinary people who go above and beyond to change the world around them for the better. The system is there to recognise the people who have:
selflessly volunteered their time and efforts;
gained the respect of their peers;
displayed moral and physical courage; or
showed real innovation and entrepreneurship.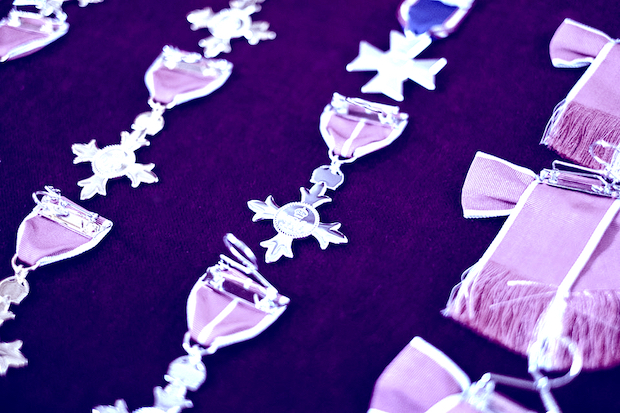 Who can receive an honour?
Anyone can receive an honour, and anyone can nominate someone just as long as you can demonstrate the exceptional contribution your candidate has made.
All you have to do is provide evidence of the extraordinary achievements your nominee has accomplished and how they've made things better for others. Every nomination is different but it's important that you tell the story of what your candidate has done that is extraordinary.
You must remember to:
Describe your candidate's achievements (including what impact they had).
Demonstrate how they made a difference
Describe what obstacles they have overcome
Demonstrate how they have gone the extra mile
Keep it secret
Your nomination must be carried out in complete confidence and you must not tell the person you have nominated. Only a fraction of nominees will receive an honour, and the calibre is very high. The first indication is when they receive a crested letter from the Cabinet Office asking if they are happy for their names to be put forward for consideration.
Once you have submitted your nomination, the Honours Secretariat will forward your nomination to one of our 10 specialist committees made up of independent experts who then submit their recommendations to a central committee. The central committee then prepares a final list of nominees to be approved first by the Prime Minister and then by Her Majesty the Queen.
The Medals
British Empire Medal (BEM)
We've all read about local lollipop ladies and scoutmasters who have been awarded the BEM. This is traditionally awarded for achievement or contribution of a very "hands-on" service to the community in a local geographical area and many of the recipients are stalwarts of their neighbourhood.
Member of the Order of the British Empire (MBE)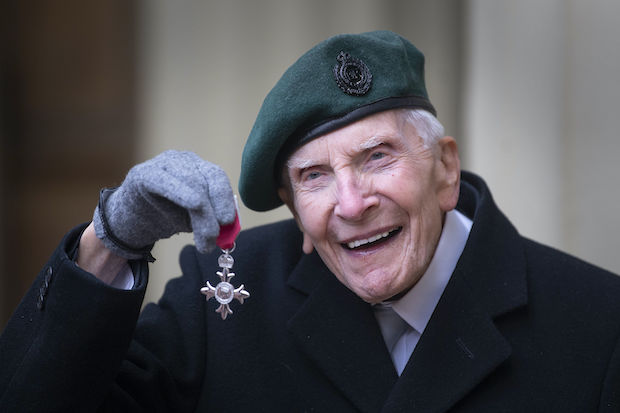 Awarded for achievement or service in and to the community which is outstanding in its field and has delivered sustained and real impact which stands out as an example to others.
Officer of the Order of the British Empire (OBE)
Awarded for a distinguished regional or country-wide role in any field.
Commander of the Order of the British Empire (CBE)
Awarded for a prominent national or regional role.
Damehood/Knighthood
Awarded for a renowned contribution in any field, but not exclusively, at a national level.
Fact: The majority of our nominations come in through voluntary, charitable and community service routes. They account for around half of all awards on any honours list.
Big day
When someone accepts their honour, they are invited to an investiture - a very special event where people receive their medal from The Queen, or another member of the Royal Family.
The grand occasion is held in the Ballroom at Buckingham Palace. Recipients may bring up to three guests to accompany them. Straight after the ceremony, the recipients are ushered out into the Palace quadrangle where they are photographed posing proudly with their medal, after which many no doubt, go out to celebrate with their family and round off their big day. A video of their investiture is also available as a cherished memento to remember one of the best days of their lives.
Royal garden party
Since they're awarded for local service, British Empire Medals are presented locally by Lord-Lieutenants. BEM recipients are also invited to attend a Royal Garden Party. Presentations of these medals are either made in the recipient's local community (at the charity they volunteered at for example) or at communal presentation with other BEM recipients.
Recipients of other honours will be invited to a Royal residence, usually Buckingham Palace or the Palace of Holyroodhouse, with members of their family to receive their insignia.
The perks
In addition to the fancy postnominals, the medal and an invite to the Palace to meet the Royal Family, honours recipients are eligible for a few more highly exclusive perks!
Honours recipients have a right to apply for a coat of arms. This can be made through an application to the College of Arms who then make a grant of arms on behalf of Her Majesty The Queen.
Recipients are even entitled to use the Chapel to get married at St Paul's Cathedral. This can also be used for services of prayer and baptisms. This perk also extends to the recipient's children for weddings, and children and grandchildren for baptisms.
Need a hand with your nomination?
Don't worry, we've got you covered. Get in touch with your department's Honours Secretary and they'll show you how to write a stellar nomination.
As well as showing you what to include in a nomination form, they can tell you all about the honours process and can even give you really specific feedback on your citations to make sure your nomination is ready for submission.