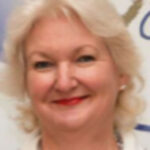 When I was asked to lead two sessions at Civil Service Live 2015 on giving clear and honest feedback, I took a trip down memory lane, recalling the feedback I had given and received myself over the years. This reminded me how precious feedback can be – and what a can of worms you may open if you don't give it enough thought!
In any organisation, it's vital for managers and leaders to give "clear, honest feedback". Thinking about the three pillars of the Civil Service Leadership Statement (Inspiring, Confident, Empowering), the one that signifies most to me when I think about giving feedback is "Confident in our engagement".  
It is so important to be confident in the feedback you are giving. If you are confident, you will be clearer, and if you are clearer, the recipient stands a much better chance of acting on what you are telling them, whether it is about making a change or continuing to do something they are doing well.
From my experience, a great deal of that confidence comes from planning the feedback you give, gathering evidence from others, rehearsing the words you will use, and thinking about the reactions you might encounter.
Lost in translation
In the sessions at Civil Service Live, we ran a few exercises on giving feedback, including a mass game of Chinese whispers, to illustrate what can happen when a message is passed through many people. One of my personal tips was that feedback can be lost in translation.
In the interests of embracing modern policy approaches, the two sessions I ran involved 'crowdsourcing' tips on giving feedback from audiences in Manchester and London. These added to the wall of tips I had gathered from colleagues in the Department of Health. I wanted to get as many perspectives on giving feedback as possible, to share with others. These tips are available to view here.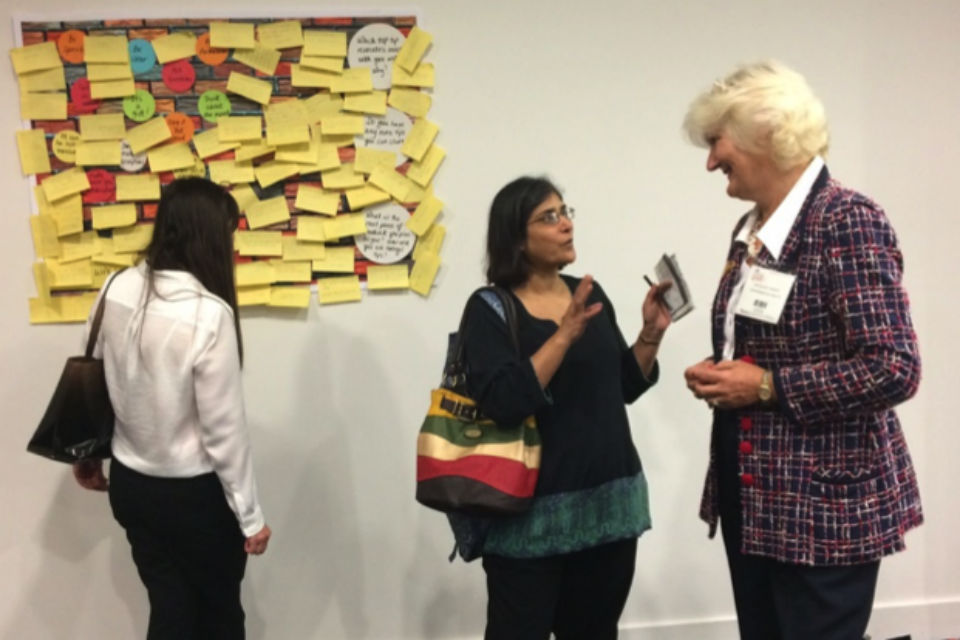 The tips are really interesting, and the fact that most of them come from frontline civil servants makes them really helpful to the work that we do. Some of the key things to take away are:
feedback should be timely – constructive feedback has an expiration date; waiting for mid- or end-of-year reviews may be too late

remember feedback can be 'lost in translation' – cut out the middle-person and deliver feedback direct

when giving difficult feedback, make sure you prepare and give examples – evidence is key to making sure feedback is meaningful and constructive

follow up the feedback you give, to check that it was helpful

ask for feedback on yourself as often as you can - the more you receive, the easier it becomes for you to process it and how to act on it
Phone feedback
Another interesting thought I took away to ponder, was the art of giving feedback on the phone, when your team or customers are working remote from you. The Manchester group were experts in this and gave me plenty of tips, such as:
stand up –

standing up creates energy in your body and your voice, helping you sound more natural and conversational

build in time for a normal conversation to build rapport first –

feedback should be upfront and honest, but there's a fine line between assertive and aggressive; establishing a rapport helps you stay on the right side of that line

make the feedback something that people can do something about –

that's why preparation is important, particularly when giving feedback remotely; this may mean you have to provide some kind of tool, information or resource that will enable the recipient to take action

think about the impact of what you say – be considerate in what you're asking or suggesting; during preparation, don't just consider what you're going to say, consider its lasting impact, too 

–

for example, on your future working relationship, or the implications for working patterns or work balance in the longer term
I'm looking forward to putting these tips into practice when I give feedback to my own team this year. And I'm looking forward to getting some feedback from them on how well I do!
It goes without saying that I would be delighted if anyone reading this blog would like to suggest their own tips below, or to comment on their experiences of giving or receiving feedback.