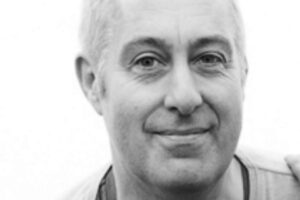 I'm a director at the Northern Ireland Office. I've worked in five government departments, a private sector company and an arm's length body. I've learned that there's no one style of leadership that's right. It's about people and situations. I learned that the hard way.
A while ago, I was involved in EU negotiations, leading a team for HM Treasury with the Home Office. I tried to lead by setting out a vision of what could be achieved – because that's what motivates me. But the key Home Office person wanted to understand how the policy worked from the bottom up. I didn't recognise that, and we ended up having a very public disagreement in front of member-state delegations. A sobering lesson. I hadn't considered that what works with me might not work for everyone.
Inspiring
The Civil Service Leadership Statement says: "We will reward innovation and initiative, ensuring we learn from what has not worked as well as what has."
I remember the late broadcaster John Peel saying, "I just want to hear something I haven't heard before." I like that attitude of not wanting to rest on what's happened before and being prepared to try new things. Leadership is about getting people to come with you on that path of discovery. But this means that sometimes things work and sometimes they don't. If you think that quoting John Peel is a bit lame, how about John F. Kennedy, who said, "Leadership and learning are indispensable to each other."
I worked in the Government Olympic Executive (GOE) on the London 2012 Olympic and Paralympic Games. As the Games got closer, the leadership team wanted to have a collective sense of what was going on and make cross-connections. So, I developed a simple three-column table covering the teams, the three things they were working on that week and the three things they were worrying about. This was easy to complete and allowed the senior leadership team to discuss the cross-programme picture at the weekly meeting. We sent the same document to everyone working in GOE, so we had a shared sense of what we were doing and what was important.
People in GOE could get a better sense of what was going on and leadership discussions were more focused. I was rather pleased. A few months later, I moved into DCMS. We had the same issue of how the leadership team could deal with the breadth of activities. I thought I had a ready-made solution. I tried to introduce the idea. It met with widespread scepticism and I had to ditch it after a few weeks, when it became apparent that it wasn't the right solution in these circumstances.
Chastened, it made me realise that as leaders we shouldn't be afraid to try new things, that we should have the humility to stop things that aren't working, and that I shouldn't just to try to use what has worked before without thinking about the context.
Confident
If you want to be a leader you have to be prepared to lead.
I led a Bill team where there was doubt as to whether we could deliver. I said to my team, we can do this, and here's how. If you don't believe you can succeed, why should your team? But you can only lead if people are prepared to follow. That needs self-confidence – not always easy. You need to listen, decide and act. And, if you're wrong, admit it and sort it. It's about managing risks. 
Empowering
Building the right team takes a lot of effort. A team can deliver more than any individual can. The Government's response to the Leveson Inquiry into the culture, practice and ethics of the press was a project with few easy answers. I certainly didn't feel I had all of them. Those ideas needed testing. The team needed to feel empowered to be creative to provide new ones, challenge me and each other over those ideas and then to deliver them. Against a really difficult backdrop of cross-party discussions, they did just that.
There's no magic formula to leadership. I'm always learning. It takes hard work and commitment from all of us as leaders, almost irrespective of where we are in an organisation. And the coming years are going to offer us all more than enough leadership challenges.