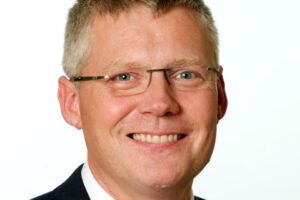 With the public sector facing unprecedented pressure on budgets and the need for major organisational and cultural change, there are many lessons it can learn from the private sector in introducing reform on this scale. If you look at how large companies approach mergers and acquisitions, for example, integrating different organisations and cultures, often across geographies and languages, there is best practice that can be adopted within the public sector.
Three years ago, I was personally involved in the merger of Logica with CGI. This brought together 70,000 professionals from 40 countries, working for two different companies, each with a long, independent and varied heritage.
The challenge of integrating these two workforces and cultures, along with the different sets of underpinning processes and systems, was huge. It was vital to create a cohesive unit across these different geographies and cultures, to maintain a strong business, while acknowledging and maximising the strengths of the different companies. Through strong leadership and effective communication, we achieved the integration of these organisations in rapid time.  This is an achievement that I am very proud of, and which won two Canadian Dealmakers awards, recognising the promotion of innovation and growth through the integration of the two organisations.
This example of cross-cultural integration has parallels with the changes going on within the public sector. With increasing collaboration between different departments and agencies to create a more joined-up way of working, the cultures of these organisations will need to be aligned. For example, the introduction of initiatives such as the Multi-Agency Safeguarding Hub (MASH) will bring together organisations that previously worked independently.
Change needs to come from the top, and strong leadership will be needed to ensure that these agencies work together effectively. The benefits of change also need to be communicated across the various organisations and should be owned and driven by strong leadership.  
Rather than tinkering tactically at the edges, the changes that are needed are strategic. At CGI, we have learnt where to make changes and where to retain existing practices that work and that can be applied across the organisation as a whole. Communication across the larger organisation will help to facilitate the changes and gain employee acceptance and engagement.
CGI has shown how change can be implemented across different organisations, integrating different corporate cultures to create a single unified organisation. In our case, this ultimately created a larger, more effective, united whole that is the fifth largest independent global IT services company.
Now, I want to  share our experiences of leadership in times of change to help the public sector meet the challenges of strategic transformation that it faces.
So, I will be speaking at Civil Service Live 2015 this autumn, where I look forward to sharing my thoughts with you and to hearing your views.