Civil servants and their line managers talk about how the skills and behaviours gained in the Reserves have benefited their Civil Service careers.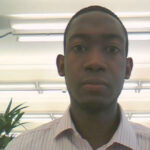 Aaron Yamoah is a Strategy and Policy Advisor in HM Treasury and an Army Reservist
My HMT and Reserve roles essentially support and develop each other. You can never over-sell the "soft" skills developed in the Reserves, especially the self-confidence that comes with being put in the thick of it, remembering your training and delivering what's required. One of the striking things about being a Reservist is the amount of time dedicated to your development. I spend about 5% of my day job training and about 95% of my time as a Reservist on training. It ultimately rubs off on everything I do, not just my day job. I find myself better organised, more confident, more driven and reaping the benefits of becoming a natural planner.
Jeremy Olver of Cabinet Office Communications is a Lieutenant Commander in the Royal Naval Reserve
Training with the Reserves has helped me develop transferable skills in areas like teamwork, leadership and problem-solving. I've learnt to work under pressure and to focus on the important things, often in challenging circumstances. It's extremely relevant to an organisation like the Civil Service, and obviously being a Media Operations Officer is particularly pertinent to working in communications – although other people choose to pursue a role that's completely different from their civilian career.
Kay is a Business Support Manager at DWP and a Sergeant in the Army Reserve
I believe that my experiences have given me a great opportunity to develop fantastic, diverse and robust life skills. I have gained confidence through the years and developed leadership skills which have been transferable to my Civil Service role and have helped me gain promotion.  
The view from Kay's line manager, Michelle, Performance Team Leader and Deputy Work Services Manager
I witnessed first-hand the transferable skills that Kay has acquired through her Reservist training during my visit to the summer camp in Cyprus last year. I saw how Kay gained excellent communication skills and dealt with diverse personalities while she was working as a radio operator. I've also seen this back in the office and can understand how valuable her training has been. This involved using strong leadership skills to control the movement of resources.
Dave Stockton is Head of Business Improvement for HMRC's Business Tax Change Programme and a Senior Non-Commissioned Officer in the RAF Reserves Intelligence Branch
I think the Reserves offer fantastic opportunities for professional and personal development and to serve your country. For me, the most transferable skills from Reserve service are enhanced analytical, leadership and communication skills. Leadership comes into play in both roles and the principles of mission command are equally as applicable in the Civil Service as they are in the Armed Forces. The new Civil Service Leadership Statement themes are all about being confident, inspiring and empowering – and these are all competencies which are honed during military leadership courses and experiential learning.
The view from Dave's line manager, Joe Corcos
The transferable skills Dave has gained from serving as a Reservist are of significant benefit in his Civil Service roles. In my experience, Reservists are highly committed, reliable individuals, providing HMRC with a wealth of transferable skills including leadership, decision-making, communications and team-building skills.
Olaf Dudley is at MOD and an Officer in the Army Reserve
Leading teams and instructing across a number of subject areas has helped build my confidence and leadership style. Lots of exposure to the 'people bit' has also really helped to sharpen my softer skills, such as communicating, negotiating and influencing.
If you want to talk to Reservists about the balancing the day job and Reserve service – and how they bring skills learned in one to the other – come along to one of the Reserves Experience events:

www.re-cardiff.eventbrite.co.uk

www.re-manchester.eventbrite.co.uk

www.re-edinburgh.eventbrite.co.uk