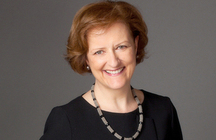 Sir Jeremy Heywood has written here before about the importance of whistleblowing in the public sector, how it can be an effective weapon against fraud, corruption and malpractice. He also believes that people who raise concerns deserve our support and protection. I want to share with you recent developments in our approach to whistleblowing in the NHS.
The first thing to say is that, day in, day out, thanks to staff dedicated to delivering the best for patients, standards of care in the NHS are consistently high. Ideally, public whistleblowing should be a last resort. We need robust internal procedures for raising concerns so that staff will use them, confident that effective action will be taken and without fearing they may be treated unfairly or risk their careers.
Recent steps to enable NHS staff to raise concerns include:
guidance for NHS organisations states that all contracts of employment should cover staff whistleblowing rights

staff terms and conditions include a contractual right to raise concerns

the NHS Constitution highlights the whistleblowing rights and responsibilities of NHS staff and employers.

employers are liable for any bullying or harassment of a whistleblower by a fellow worker
In addition, the Government intends to bring forward regulations to prohibit discrimination against whistleblowers when they apply for jobs in the NHS.
For staff seeking advice on how to report concerns and what protections they have, the Department of Health funds a free, independent and confidential helpline run by Mencap.
But we can and must go further.
Challenge to change
Freedom to Speak Up (FTSU), the independent review by Sir Robert Francis QC on creating a more open and honest reporting culture in NHS England, was published in February 2015. The review recommended that the NHS needs to move away from a blame and fear culture, to one that celebrates openness, where staff feel safe to register concerns, and where there is a universal commitment to safety and improvement. This is surely a challenge to change the culture across the whole public sector.
The FTSU recommendations were immediately accepted in principle and the full Government response was published on 16 July 2015 as part of 'Learning not Blaming'. This included the commitment that an Independent National Officer for Whistleblowing, based in the Care Quality Commission, will be appointed by December 2015, and that all NHS organisations will be expected to appoint local Freedom to Speak Up Guardians. The full Government response is available here.
While patient safety has understandably been the focus of well-publicised whistleblowing incidents in the NHS, staff should equally feel empowered to report cases of suspected financial impropriety. To enable this, the Government created a dedicated anti-fraud unit in the Department of Health (DH AFU) in November 2014, which has already made a significant impact.
A key part of the unit's work is raising awareness of types of fraud, encouraging staff to speak out when they suspect fraud or financial impropriety, and informing staff about how they can raise concerns. They can raise instances of potential fraud by contacting the DH AFU (tel. 0113 254 6053). Any information provided is completely secure and will only be supplied to the police or anti-fraud agencies.
Handling complaints
It's important that an open and honest culture in the NHS also includes improving how complaints from patients are handled. At the moment, most NHS organisations respond quickly and effectively to complaints, but others are not so reliable. Like any public service organisation, the NHS cannot be seen to close ranks against justified criticism from the people who use it. To do so would undermine gains made in more enlightened treatment of internal whistleblowers – these are two sides of the same coin.
Patients must feel they can complain about their care and be heard in a fair and open way, respectful of any emotional or physical pain they have suffered. The Government's response to the public inquiry on the treatment of patients in Mid Staffordshire deliberately linked the handling of complaints to the importance of hearing the patient voice, so as to learn lessons and improve services.
As a result, the following changes have been implemented:
expansion of the healthcare section of the Citizens Advice guide website, which now provides up-to-date information and guidance on how to navigate the health and social care complaints system   

the Royal College of Nursing has issued guidance on handling feedback from patients to help nurses and healthcare support workers understand how to deal with concerns, complaints and compliments

Care Quality Commission inspections now include a look at how NHS providers handle and learn from complaints
I believe that the NHS's experience of and approach to whistleblowing can provide valuable lessons to the wider public sector.  Across public services, efforts are underway to bring whistleblowing in line with a user-focused culture of greater openness and transparency. This will help public services improve and bring an end to the perverse and indefensible situation where conscientious staff can be made to fear for their livelihoods when raising issues of concern.
I hope the NHS will be seen as leading the way in listening to and acting on the legitimate concerns of those closest to public services – the people who work within them and those who use them.