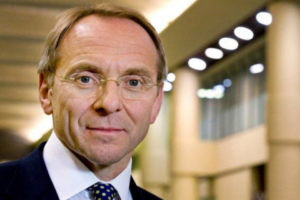 This year's Civil Service Live is fast approaching, and I'd like to use this blog to encourage you to attend what is an exciting and important series of events.
I attended one of last year's events in London, and realised it hit upon a couple of things that I feel really passionate about.
Firstly, it brings us together as a Civil Service to talk about the issues that are important to our organisation, and offers a fantastic opportunity to network with people from other departments, as well as from outside of Government.  Secondly, it offers Civil Servants a platform to showcase their work, and collaborate with colleagues to find solutions to the challenges they face. This is a big part of leadership – and we need more of it at all levels of the Civil Service. I'm thrilled we are giving civil servants an opportunity to develop in this area. So, it really is a great thing to take part in – I enjoyed it so much last year I plan to attend all of the events taking place across the country this year.
This year, Civil Service Live is based on four themes: The New UK Government, Innovation, People and Leadership, and A Skilled Civil Service: Professions.
I will be taking part in the plenary session on A Skilled Civil Service that is being led by Jennie Granger (Director General for Enforcement and Compliance at HMRC). Jennie has done some fantastic work to look at how we can help our future leaders develop the skills they need to thrive in the modern Civil Service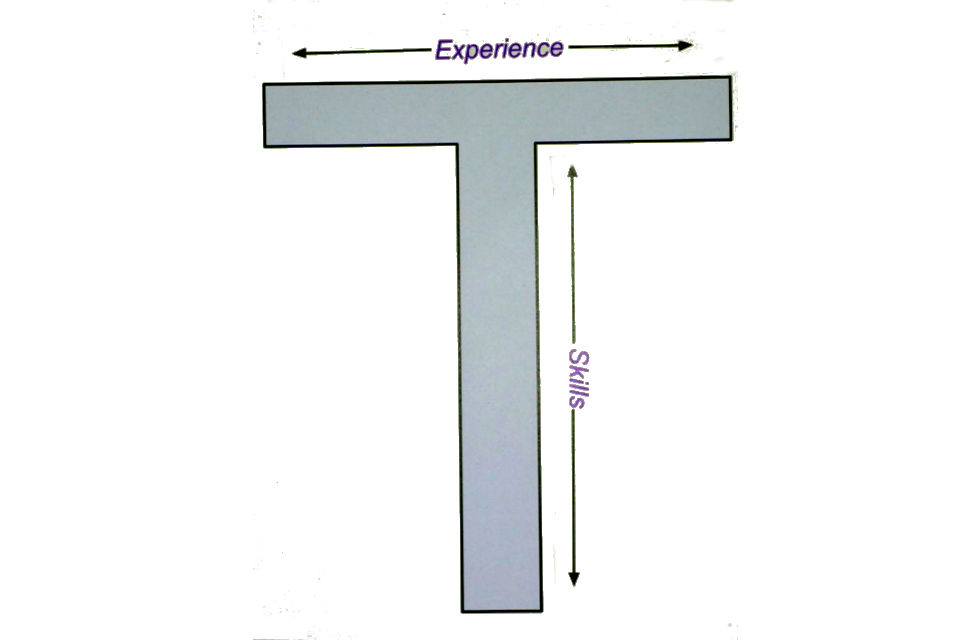 The plenary will be based around the concept of 'T-shaped people'. The vertical bar represents the depth of skills in a single field. The horizontal bar represents an individual's broader experience as well as their leadership and collaboration skills.
I really like this concept, and it's an excellent way of describing the way we need to work as a Civil Service to deliver on the process of reform and improve public services for the people we serve.
Anyone who read my blog on Experience back in March knows how important I feel it is that we develop career paths, and hence deep expertise in delivery functions such as commercial, digital & project management, as well as those of policy making. (Again, think of this as the vertical bar of the T – which I call a "career anchor".) Then, we can use our career anchor to develop broader experience and awareness across a range of areas. But the balance is critical.
So, I'm hoping we can use Jennie's session to talk about how we get that balance, how we build deep expertise and also broader experience. Every one of us needs a plan for our future – and I think this is central to developing such a plan.
I hope that has given you a flavour of what the plenary is going to be about, and inspired you to come along, and ask some questions.
I look forward to seeing you all there.
You can register now at Civil Service Live.