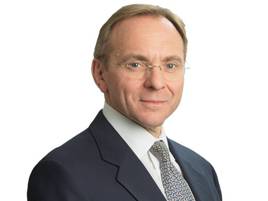 I want to take this opportunity to follow up on a particular aspect of my recent Civil Service World interview - the importance of experience.
As I've said before, the Civil Service contains some of the brightest, most intelligent people I've ever met. I see this every day, in our ability to grapple with complex issues, formulate policy solutions, and provide sensible and well thought out advice to our Ministers.
I'd like to see more of that greatness translating across to delivery too. Activities like managing contracts and running programmes are the foundations of successful delivery. We could be even better at these if we added more experience into the mix.
Experience gives you confidence
Experience is what gives you the confidence to make difficult decisions - not because you understand the problem in theory, but because you've been there, done it, and seen what does and doesn't work. From that experience stems confidence, leadership and judgement.
It's also key to being able to estimate the time, effort and resource required to get a project over the line - something we systematically underestimate. Too often things take more time or money than planned - greater experience helps us make better predictions.
This does not mean the end of the so-called "generalist". Large, complex organisations like the Civil Service need a cadre of generalists in the most senior positions – people who've spent their career moving around, seeing the whole. They need that range of different perspectives, so that they can pull them together to make informed, well-rounded decisions that affect the whole.
But alongside those generalists, we need more delivery professionals too. Career planning and clear paths are key to making that a reality. There is no reason at all why we can't create career paths to train world class delivery skills. We have the best sweet shop in the country in terms of opportunities, and the best raw material to work with.
We need to take our talented young people, and build experienced leaders with excellent judgement and confidence who can transform, lead, motivate, and deliver all at the same time.We need to give them the opportunities, early and often, to work out what their career anchor is, and when to step outside it to learn about other areas. From formal schemes such as the Major Projects Leadership Academy and the Commissioning Academy, to the new Corporate Fast Streams, we're starting to give people the opportunities to develop deep delivery experience right from the beginning.
So, in considering our future leaders and the skills they will need, my steer is that we should start to value depth of experience as highly as its breadth.