What do Mahatma Gandhi, Marie Curie, Pope Francis, Doreen Lawrence, 15th-century BC Egyptian Queen Hatshepsut and an inspirational manager in HMRC have in common? They are all examples of great leaders cited by civil servants after workshops on the new Leadership Statement.
They show that while ideas of what constitutes excellent leadership may vary, you can find it anywhere. Great leaders can be found as much in the cloistered world of science (Marie Curie), supporting a cause to change society and prevent injustice (Doreen Lawrence), or indeed in the Civil Service, as they can in the military and political spheres traditionally associated with leadership heroes and heroines.
They are also examples of leading change, and changing behaviour, by means other than conflict - whether by example, increasing knowledge, innovation, persuasion, consensus or ensuring the wellbeing of others.
So, why don't Civil Service leaders in general live up to these lofty role models? What do you think are the essential attributes of a good leader?
Behaviour can breed behaviour
Implementing the statement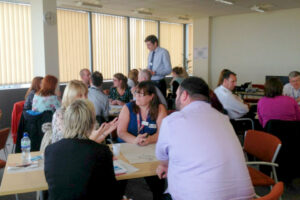 The opinions of civil servants themselves - what you value in your leaders, what behaviours you want to keep and which you want to see the back of - were vital ingredients in the statement. As we start implementing it, your views are just as important. Discussion on how we are doing will shadow the process at every step, leading to the annual benchmark of the People Survey.
Workshops on the Leadership Statement were held across the Civil Service and all government departments. Civil servants were asked to talk about:
a leader I admire
what good leadership means to me
what a good leader means to my team
and then to record their conclusions. Around 1,000 of you took part, and your views make interesting reading, frequently chiming with the terms of the statement.
The exercise clearly made some people think about leadership in a different way and beyond the usual pat responses. The eclectic choices of admired leaders bear this out. One contributor said she hadn't previously "given leadership skills much thought… I was on a downward spiral... I didn't have a leader I admired and respected. But the leadership focus group has made me appreciate just what a good manager and leader I have."
We can all be leaders
The most common recurring theme was how you believe leaders should relate to and treat colleagues on a one-to-one basis, and that the essence of a productive relationship that allows everyone to achieve to their potential is good communication and trust (Confident in our engagement).
This is hardly surprising. We spend more time with our work colleagues than almost anyone else. How we get on with our leaders/managers, is tied up with our livelihood, how content we are in work, our careers, our personal wellbeing. But leaders aren't confined to your line managers. A leader can be your confidant, your adviser, your mentor, a colleague whose work you admire and want to emulate - the person who provides something you need to be better. We can all be leaders.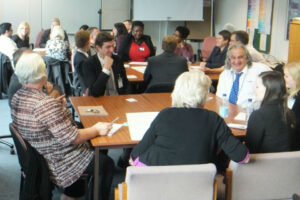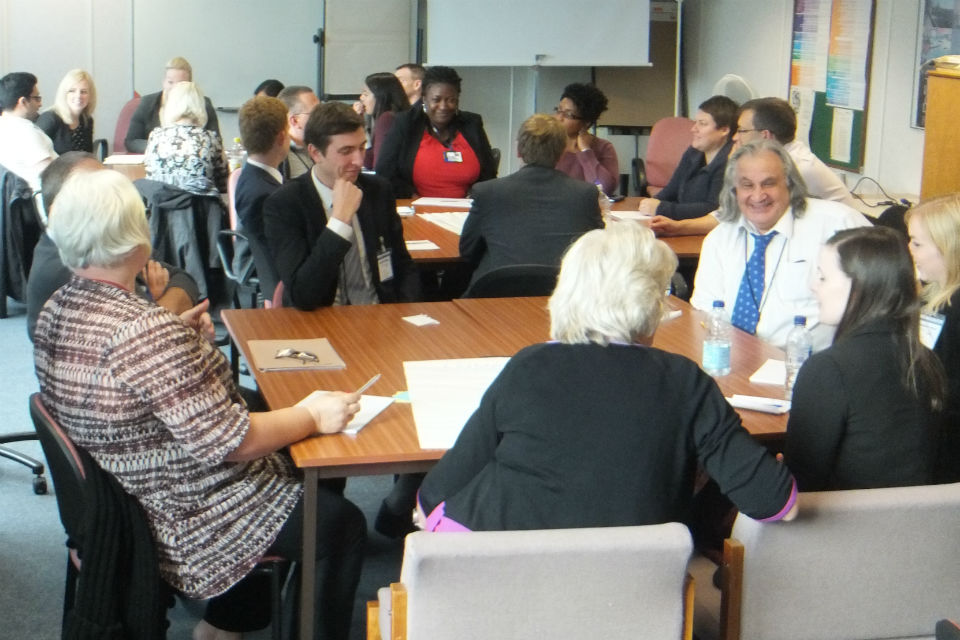 Talking about the qualities of good leadership, participants repeatedly mentioned "trust", "integrity' and "honesty". Effective, trustworthy leaders do what they promise. They are approachable,  "support their team members in public and constructively manage them in private". They don't "magnify insignificant negative aspects" and aren't only "focused on areas of improvement, but also celebrate success" and things done well.
And what comes from having a leader who can "recognise individuals"? The consensus is that good personal relations based on mutual trust and respect, result not only in more productive and contented individuals, but a more productive and effective team.
All of us are leaders. A leader is not just your line manager, it's your colleagues
Listen, don't just talk
An ability to get the best out of people was another common refrain (Empowering our teams to deliver). One focus group member said, "sometimes talents we don't even know exist will be found and brought to the fore" by a good leader. But just as your leader can challenge you, make you aware of abilities you weren't aware of and help you develop them, they should be open to challenge and new ideas themselves.
The clear message coming out of the workshops is that you want leaders who can relate to you as individuals, who energise you by their example, and realise that "we can all learn from one another". You want them to speak your language, not corporate jargon, and to listen, not just talk - "there is nothing worse than higher management speak that says nothing and leaves the team feeling that nobody is listening".
The workshops made one civil servant re-examine what leadership meant to her. She then found someone she thought was a good leader and asked herself why - "they were trusted, likeable… always listened… gave constructive feedback not just criticism… and can help you develop". She asked this person to mentor her. They were  "thrilled" and are now helping her develop her competencies, deal with problems, set targets, achieve goals, and act as a non-judgemental sounding board.
But if better leadership was as simple as finding the good leaders who are already there, we wouldn't need a Leadership Statement. All leaders need to live up to it. Even the good ones can always improve. Maybe then we can all agree with the colleague who said, "I am not saying he is the perfect leader… but he has made my work-life a whole lot better".
The great leaders do not set out to be leaders...they respond in a great way to a situation - and the way they respond promotes positive change
Thanks to everyone who took part in the workshops and in particular those whose contributions directly informed this blog.