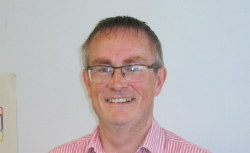 Continuing the discussion around the Leadership Statement, we will be featuring some of our most talented leaders and asking them to reflect on the attributes they feel define great leadership.
What was your first job?
It was in 1980, straight from school. It was an AO role at the Jarrow local office of what was part of the Department of Social Security at the time, and is now the Department for Work and Pensions. I was involved with people making claims for supplementary benefit, the forerunner for income support and JSA.
What's the skill you'd most like to have?
As the Civil Service moves more on the Civil Service Reform agenda, and although my career is likely to stay in the operational delivery area, I would like more background and awareness in the commercial side of the business. Increasingly we are working in partnership with different organisations, and the more leaders we have with commercial awareness, the more likely it will be to make us a better and more efficient service in the future.
What's the biggest lesson you have learned in your career to date?
The biggest lesson I learned is around giving people a steer of what you want to achieve, and a framework to operate within, but giving people the freedom to decide how to achieve it. It's about establishing clear goals and parameters of accountability, but not being prescriptive, and allowing people to come up with their own ideas of how to implement it. You need to allow frontline people to drive the business, but also set strategic goals, getting from 'A' to 'B'. I think operating within this framework is ultimately what got me nominated. It builds trust between managers and staff, and this trust comes out in improved customer service and staff engagement.
Which point of the leadership statement do you think is most challenging and why?
For me it's "We will value and model professional excellence and expertise". My role is in operational delivery, and I think we struggle with the overall Operational Delivery Profession within the Civil Service. It's the biggest profession and also the newest profession. Despite the recent effort we have made, people feel we are still behind other professions such as the HR Profession, or Tax Professions. These professions are more well-established and have greater experience of identifying you need to be at a certain level to fulfil a certain role in these professions.
How have you improved your leadership skills in the past year?
I was involved in HMRC's recent major communications strategy, 'Building Our Future.' It was part of the response to the People Survey, trying to engage differently with people across the organisation. It aims to show how HMRC is developing, up to 2020. It involves senior managers having ongoing conversations with 200-300 staff, of what the department's long term vision is and how to engage staff with it. This involves building the presenting skills of senior leaders, and although I had had quite a lot of it in the past I wanted to develop my own skills further so went on a two-day training course. It gave me greater confidence which enhanced my existing skills.
What's the question you'd most like to have been asked (and why)?

I think there can be trust missing between leaders and their people, so for me it is 'How do you as a leader build trust between you and your people?' Whatever we achieve, as an organisation or a leadership team, we don't achieve in a vacuum.
The implementation of a vision is done by a team. We need to trust our own decision-making, as well as our people and not micromanage them. In giving people freedom, we are enabling them to achieve small changes in how they want to do things, often which you would never have thought of, and this gets them buying into what you want to achieve.
Background
Steve Lowthian leads an operational team of 1,600 people and is accountable for providing a service to around 8 million Child Benefit and 1 million Tax Credit customers. He is a truly inspirational leader who has made a huge contribution to HM Revenue & Customs, transforming the service for millions of customers and making the department a much better place to work.
Steve is a real people person that cares passionately about customer service and motivating his people to achieve more than they ever thought possible. When he arrived two years ago, customer service targets were routinely missed, there were significant backlogs with tens of thousands of cases that were more than a year old, customer complaints were common and staff morale was poor. From the outset, Steve set out his vision for how he would transform customer service and staff engagement. He has certainly delivered.