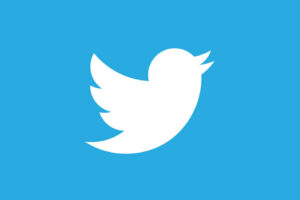 It's time we had a talk about Twitter. The dark art, that wittering, inane flood of banality; that jabbering, unreliable and dangerous noise.
How many see a hashtag and that innocent-looking little bird and think: "For what possible reason would I use that?!"
Well, dear reader, if that's how you view Twitter, I challenge you to think again. Re-visit that account you started last year and forgot about and take Twitter under your wing.
My own 'Twit-epiphany' came in 2011, watching a BBC documentary on how journalists at the New York Times had adopted Twitter. At that point, I had a personal account, though I never really saw a clear work value in it. But now, inspired, a new, professional me was born on Twitter and, unequivocally, I'm better for it.
A "river of data rushing past" - that's how New York Times writer David Carr (@Carr2n) describes Twitter. For me it's a personalised, real-time news feed, which I've curated with updates from my contacts – far slicker and with an added option to participate. Twitter is now my online entry point, not my bookmarked sites.
Twitter tips
"OK, Dan, I'm sold." Great! So why are you joining? If you have zero intention of engaging, hidden behind a pseudonym, no profile or picture, even with a locked account, it's kind of contrary to the reasons for joining social media.
It may be that Twitter isn't for you or you're just not interested. In any case, I'd recommend joining your internal social media to learn the value of these platforms. If not Twitter, try Yammer my friends!
But for those who are intending to participate here are my tips.
#StaySavvy
Read and understand the electronic media policy and, more pertinently, the Civil Service Code. Be exactly as you are at work and you'll be fine. Remember, this is social media – rude, boorish, disrespectful behaviour is frowned upon, but you're not a robot. Your day at work is a mixture of conversation and interaction. If you manage it without being escorted off the premises, you'll likely have no problems on Twitter.
#TellTheBoss
Have a conversation with your manager and colleagues about why you have an account, and what you get from it. Refer to it during your appraisals. After all Twitter is a great way to see what our customers, the public, are saying.
#WhoAreYa
If we're advocating a professional account, you need a profile. That means a picture of you, not a logo or the egg avatar that Twitter starts you with. No-one talks to eggs! It also means a proper description: what you do, where you do it and what you're into. I recommend not having a job role as your handle – you're a person not a title. And nothing is more authentic than your own 'voice', so don't hand your account to an aide or press team. Twitter is unforgiving to people who aren't genuine.
#ImAStrangerHereMyself
Spend some time following people to learn the ropes. If social media is a foreign country to you, prepare for it as you would for a holiday. Learn a few phrases, understand the culture and develop a feel for how to engage with the locals. You'll have a far more enjoyable visit. Check out how staff in the NHS, for example, are supporting each other at #NHSSM
#ImTakingOnTheWorld
Remember, the sheer act of joining a worldwide public forum means you expect to interact. If you don't, you invariably attract more problems. If you do attract a negative comment, pause. A sense of humour helps. You're not obliged to reply, but pick your 'battles'. Fix in your mind why you joined, how the rest of the world perceives you and the personal vs professional account mindset you entered with. Don't go on Twitter to announce, go on there to share, debate and illuminate.
#BeNice
Find your colleagues and follow them. Magically, they'll follow you back. Take a hashtag that is relevant to your role. At a conference, track the conversations on there, tweet the speaker. A simple question or compliment to someone will be returned in kind – remember, people are on Twitter because they want to talk. It's not necessary to acknowledge every re-tweet, but etiquette is important. Again, see how people you respect or find interesting do this.
#BuildingABrand
Add your handle to your outgoing signature, to your business cards. Before or after you meet someone, find them on Twitter and follow them. When they see that, they'll probably do the same. This kind of behaviour is what makes Twitter so effective in establishing contacts. Researching a topic? Find the leading influencers, start a conversation – far quicker than asking for an email address.
Create a list, share it. If you want a quick survey or straw poll send it to some folks on Twitter and ask them to share. How would a staff survey be if we were all allowed to pull it apart and put it back together?
Join the conversation
I'm surprised more of my colleagues aren't on Twitter. It's free, its real time, it connects like no other medium and has such potential for crowdsourced initiatives. It is the only tool that can tell you what people are talking about each day.
If the digital age is the age of the customer, Twitter is the perfect way to listen to them. If we're all ambassadors for our organisations and share a public service ethos, no organisation prepared to face the world could make a clearer statement than engaging with it.
We have some incredible people on Twitter and some rich resources. Do them and yourself a favour, follow them, celebrate them and join a conversation. Oh, and come say hi to me!