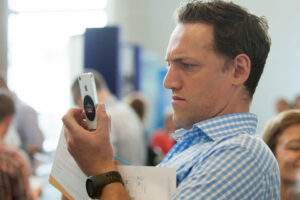 We recently updated the guidance for using digital and social media. Digital channels and techniques are increasingly important ways for civil servants to engage and interact with the audiences we all serve. However, it's vital that we're aware of the pitfalls and risks, and what can happen when things go wrong.
The social media guidance is there to provide support and clarity about what to watch out for when going online, but you should also read your own department's policy on social media use.
Here are 7 social media myths to watch out for:
Remember, the same high levels of propriety are expected of civil servants online as they are in any other context. If it's not right to say something in the real world, then it's probably also the case on social media. Keeping this in mind will help you post with confidence online.
Myth 2 - If we do something wrong online it can always be deleted
We leave digital 'footprints' wherever we go. This can range from someone taking a screengrab, through to Wikipedia keeping the IP addresses of all those who have edited a page with details of what changes were made. So bear that in mind before posting something that could be contentious.
Myth 3 - There are too many rules using social media, so it's best not to bother with it
Digital is a vital way for us to engage with our audiences. We should continue to engage and connect online. The social media guidelines are designed to give clarity so we can use social media with confidence and maintain the highest levels of propriety expected of us as civil servants.
Myth 4 - It doesn't matter what you say outside working hours
As civil servants we must adhere to the highest levels of propriety at all times. The Civil Service Code makes clear what is expected of staff.
Myth 5 - Government computers don't have an IP address
An IP address is the unique identifier for a computer, router or network. This means that inappropriate digital updates can be traced back to government computer systems. Individual devices can then also be pinpointed. Remember that by connecting a personal device (such as a laptop, tablet or smartphone) to a government wifi network, any inappropriate publication could still be traced back to a government IT system.
Myth 6 - You can't use social media at work: Most of us have no restrictions on accessing social media at work
Lines have become blurred between activity in our working lives and elsewhere. That's a good reason why we need to maintain the highest levels of propriety at all times. Some departments have restrictions about exactly what devices can be used in the workplace. It's best to check with your own department about any restrictions so you can use social media with confidence.
Myth 7 – You can't have a Twitter account you use for professional and personal purposes
It's usually perfectly acceptable to use the same Twitter account for our lives both inside and outside work. As long as everything we do adheres to the Civil Service Code and any other restrictions specific to your job, then we are free to use it to tweet as usual . This can be from life outside work as well as being an effective way to reach out to our professional stakeholders. Beware that mentioning "views are my own, not my organisation" on your Twitter biography is no defence against tweeting something inappropriate.
You can follow the Civil Service twitter account @UKCivilService and Anthony on @anthonysimon
Note: Title changed to '7 deadly myths' as the article is about myth-busting rather than reinforcing negative behaviour