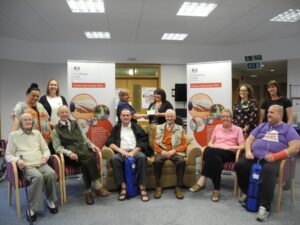 You may have noticed a different kind of generosity during the run-up to  Christmas that focused on supporting the causes we care about.
ITV's #TextSanta campaign raised over £5.5 million for UK-based charities, and #GivingTuesday on 2nd December saw more than £2,500 donated every minute on Visa cards in the UK.
These 2 events offered an alternative to the festive flurry of sales, and gave people the platform to donate time, money, or their voice to support a good cause.
The government supports a range of fundraising campaigns and these are a fantastic way to give back. We would also like to encourage longer-term volunteering. As civil servants each of us is entitled to at least 1 day of special leave to spend supporting a community activity that matters to you.
Why volunteer?
Volunteering can provide a great development opportunity outside the Civil Service.
It can be a chance to use your skills and talents in a new environment, and broaden your horizons.
The Community Life Survey showed in 2013 to 2014, 74% of people had volunteered at least once in the last 12 months, and many organisations would not be able to have the positive impact they do without volunteers.
We understand that deciding how and where to volunteer might seem like a daunting process but it doesn't have to be. This post will give you some tips and advice on how to choose the best volunteer opportunity for you.
1. A great way to start is to use a volunteering website to find opportunities near where you live. Do-it is one of many national online databases of volunteering opportunities that can help you.
2. Pick something you are passionate about, sport for example. Did you know 7 out of 10 local sports clubs say they need more volunteers?  It's also a great way to be active and learn new skills. Join In is your go to platform for local sports volunteer opportunities.
3. Think about charity trusteeship helping to oversee the work of a local charity. You don't have to be Senior Civil Servant to be a trustee and it can offer excellent experience of strategic leadership. You can find out more at the Charity Commission.
4. Like many other civil servants you could join the Dementia Friends movement. This can open up other opportunities to support some of those that most need help in your local area.
5. Civil Service Local helps connect local groups with civil servants looking to help out. Their blog has regular opportunities and they team would be delighted to help you find the right placement.
Things to think about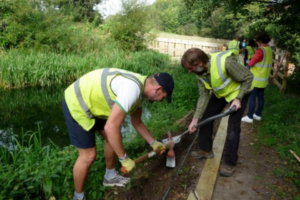 It's important to think about volunteering as a two-way relationship, involving you and those that you are helping. A successful program will see a mutual benefit for both you and your chosen cause.
If you find something you're good at, you will feel more confident and comfortable. This also maximises the outcomes for those you're helping out. To start with think about professional skills such as project management, finance or communications, and how they could be used.
Whatever you are doing, whether you are going through an intermediary organisation or directly with a charity, make sure you ask lots of questions to understand how your role will support the amazing work they do. And don't be shy about telling others what you are doing - it will encourage colleagues, friends and family to follow your lead.