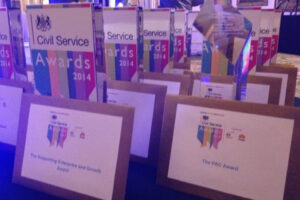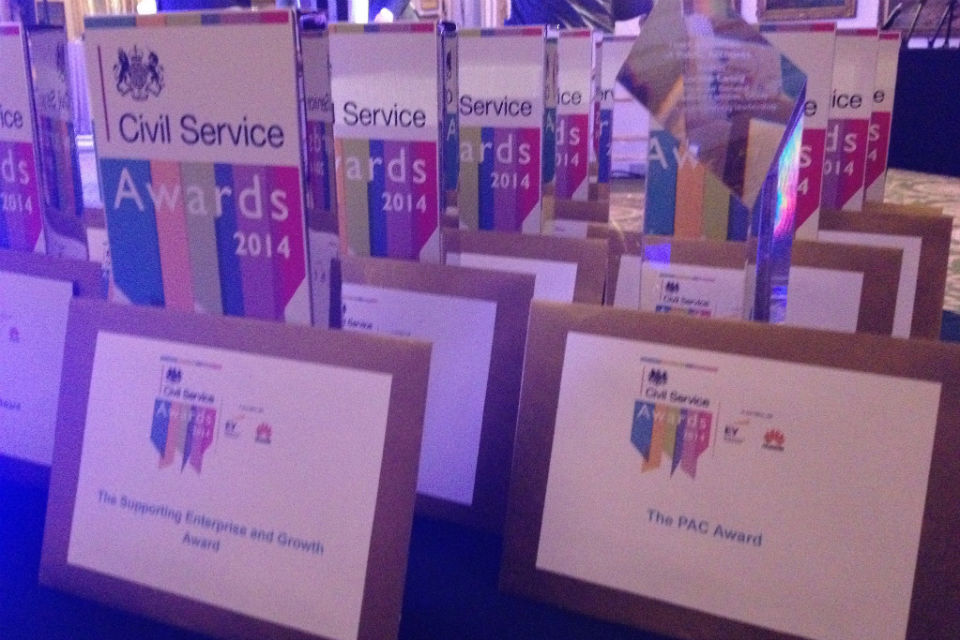 After 5 months of deliberation and with almost 700 nominations whittled down to 16 categories, last night we finally found out who won what at this year's Civil Service Awards.
Now in their ninth year, the awards give us a chance to recognise the amazing work civil servants do on a day-to-day basis, and to celebrate those who have gone above and beyond or whose projects have significantly contributed to improving the lives of citizens.
Prime Minister David Cameron said:
Ensuring we have a professional and efficient Civil Service is a key part of our long term economic plan. I want to congratulate not only the award winners and nominees for their achievements, but all civil servants involved in the transformative work of government.
And Deputy Prime Minister Nick Clegg MP said in his congratulatory email message earlier in the day:
[The] Civil Service Awards celebrates the dedication, enthusiasm and expertise you and your teams bring to this work, and – whether you're up for an award or not – you should be proud of the positive difference you're making to people's lives every day.
Once again the ceremony was held at Lancaster House, and excitement started building from the announcement of the shortlist right up to the doors opening. But who won? Find out below, along with all the social media reaction from the night .
See the complete list of winners here or catch up with the social media reaction below: