Today we have published Civil Service Reform Plan: Progress Report which outlines the great progress the Civil Service has made over the last few years in becoming a smaller, more efficient, more skilled, more open and less bureaucratic organisation. The report has a number of excellent case studies that show very clearly how individual civil servants are successfully taking forward key elements of the programme. This work has been jointly led by the Minister for Cabinet Office, Francis Maude, and my predecessor, Sir Bob Kerslake, with the full support of myself and Permanent Secretary colleagues.
Today we have also announced that John Manzoni, currently the Head of the Major Projects Authority, but previously Chief Executive of the major Canadian oil company Talisman Energy Inc. will become the Civil Service's first Chief Executive. This is a new full-time role that will be responsible day to day for driving forward the Civil Service reform programme and the Government's Efficiency and Reform agenda. I look forward very much to working with John in this new role and I am sure you will all join me in wishing him every success.
We have achieved real progress
John starts in this new role at a key moment for all of us. Since publishing the Civil Service Reform Plan in 2012 and the One-Year On Report last year, reform has gone from being a plan on paper to a reality that has reached every part of our organisation. And I am very proud of how far the Civil Service has come in this time: 22 of the 25 digital exemplars are now live or in beta providing a better service at lower cost to the public; Civil Service Quarterly has been launched to showcase our work and expertise and open us up to challenge; the Functional Leadership programme is helping us to address long-standing capability gaps in the key commercial, contract management, project management and digital areas. And on top of this, we have delivered £14.3 billion of efficiency savings in 2013/14 alone, while implementing 389 commitments from the Coalition Agreement.
But we know our reforms will only stick if they are fully embedded within departments and become part of the mainstream daily work that we do. Civil servants want change, not for its own sake, but so that they can deliver better services for the public, their fellow citizens. This year's Civil Service Live events have shown how far we have come: civil servants were sharing what they were doing in their own teams to create a modern Civil Service and asking 'what next'. We now need to ensure that the vast majority of civil servants are able to work in a modern Civil Service.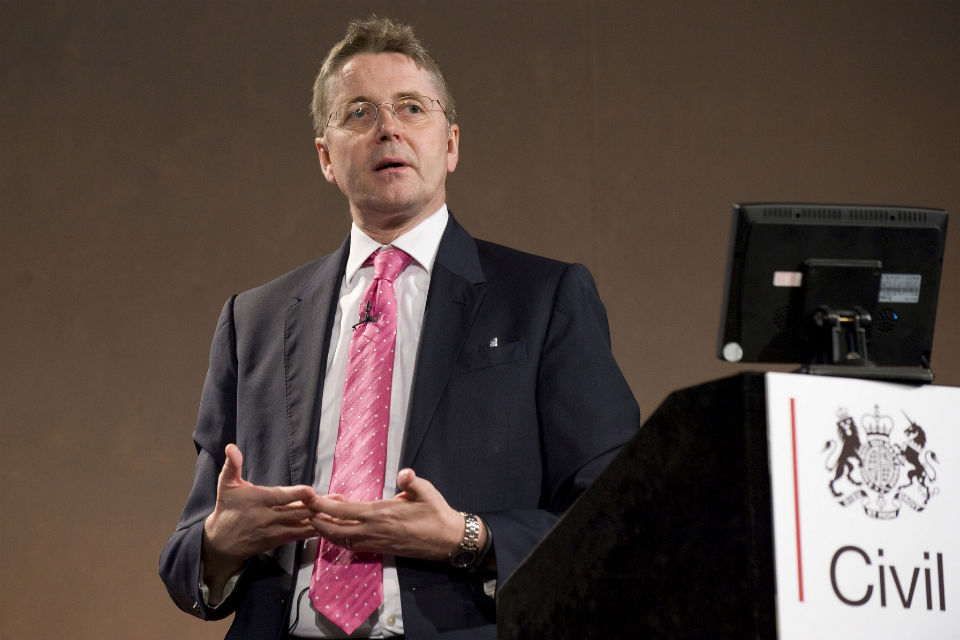 We need to define our 'Leadership '
Any transformation programme must start with leadership. All of us must take personal responsibility for living the Civil Service's values, for creating a culture that supports innovation, challenges the bias to inertia, works seamlessly across departmental boundaries, makes us more receptive to outside experiences, makes the most of our people and cherishes our diversity.
But leadership from the top will be key. That is why the Civil Service Board has committed to publishing for the first time a single leadership statement that makes clear the expectations of all Civil Service leaders, and can be used to hold leaders to account against these expectations. We now need to put time and effort into defining and promoting good leadership, not just as an abstract concept but specifically in today's Civil Service – so all input welcome please on what good and bad leadership looks like.
I know what I personally would expect to see in a statement of good leadership in the Civil Service:
having the courage to challenge others, speaking 'truth to power'–and welcoming challenge oneself;
encouraging innovation and fresh thinking rather than minimising risk and maintaining the status quo;
empowering people to deliver outcomes within a clearly defined 'space to operate';
showing rather than hiding a real passion for public service and the values of the Civil Service;
collaborating with colleagues across departmental boundaries, rather than competing or protecting silos;
being more open, including to ideas from outside;
valuing differences and avoiding "group think" or unconscious bias;
caring more about nurturing and developing talent and potential; and caring less about grade.
I started this conversation on my blog on Monday and would invite everyone to use the comment section to share your views on what we should expect from our leaders or to comment on some of my suggestions. You can also e-mail your comments to CSLeadership@cabinet-office.gsi.gov.uk.
Continuing to modernise
There are three other areas where I and the Civil Service Board would like to see a real focus over the coming year:
First, we must deliver the digital exemplar projects as promised, for many members of the public this will be the most visible sign of a reforming, modernising civil service.
Second, we must drive forward the renewed focus on talent management and diversity; and
Third, we must build on the excellent foundations laid over the last two years in improving the capability of the Civil Service in the key areas – above all commercial, contract management, digital and project management skills. If you haven't already done so I recommend completing the Self-Assessment Tool which will provide you will a tailored development plan allowing you to focus in these areas.
Of course, our core responsibility each and every day is to support Ministers and deliver services to the public with integrity and professionalism. Despite the tough and challenging times ahead, I know you will all continue to do this with your customary passion and commitment. So let me end by thanking everyone for the tremendous work you do every day and for your continuing commitment to making this the finest Civil Service in the world.