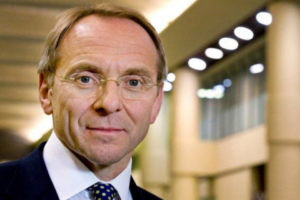 I am delighted to be taking the role of chief executive of the Civil Service, and very excited about the future.
My own background is in private industry. I have led large global organisations in transformation and delivery over 30 years. I have spent the last 8 months leading the Major Projects Authority in the Cabinet Office, and I have learnt a great deal about how government works. In particular, I've learned how much more I have to learn!
But what I have seen is impressive. The Civil Service has a deep public service ethos, civil servants are dedicated, hard working and values driven. And we are achieving a huge amount - far more incidentally than is obvious from the outside.
I believe the organisation is fully alive to the continued challenge of delivering better public services at ever increasing efficiency, and ready to step up to that challenge.
My role is to help you do that, by building the muscle of execution within government, and in so doing deepening and strengthening the reforms which have been underway for 2 years. Much has been accomplished, and much remains to be accomplished.
I see some clear priorities going forward:
First, and most important, it is about us as civil servants. We need to deepen and increase our skill base in specific areas of delivery, including commercial, digital and leadership. Several professions exist within government today - we need to continue strengthening those and build some new ones quickly to offer coherent paths for young people to build their careers and experience. And we need to ensure those skills are deployed at the heart of our everyday business.
We need to ensure that every talented, committed and hard-working person has the opportunity to rise to the top, whatever their background and whoever they are.
We must find ways to ensure that every individual is challenged to perform at their best, and supported and rewarded in line with their contribution.
We must continue to clarify accountabilities, especially around delivery, and provide the best help and support to those who are accountable, including preparing them properly for their roles.
We need to find areas where we can work across government to drive efficiencies to meet the future challenges. Technology is an obvious example, and there are others.
I am encouraged in my discussions with the Cabinet Secretary, and the Permanent Secretaries of the Treasury and the other departments, that there is alignment around the intent, and the general priority areas for action.
Finally, I have no intention of being a stranger! I am looking forward to meeting as many as possible of you over the coming weeks and months, to share perspectives and understand how I can help the civil service toward our future aspirations.