On Tuesday night, Richard Heaton and I attended the 19th annual Race for Opportunity Awards Dinner.  It was an uplifting event that recognised outstanding efforts by organisations in the public, private and third sectors to support recruitment and progress of BME staff.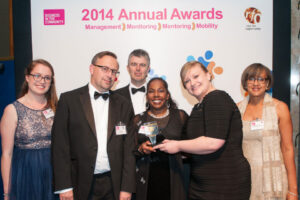 I am delighted that four Civil Service Teams were recognised for the great things they are doing to support our diversity agenda.  There was really tough competition – our teams were up against some of the best companies on this issue such as HSBC, Shell and BT.
Our winners were:
These Awards have recognised just a few of the actions we are taking to attract and retain talented individuals, and the commitment being made to create a truly open and inclusive culture across the Civil Service.  A commitment we set out in the new "Talent Action Plan: Barriers to Success" published earlier this month.
You read in Jeremy Heywood's blog why the Plan is important and what it sets out to achieve.  For the first time, I think, we have clear actions on diversity and inclusion for every department to deliver and be held to account by the Civil Service Board.  But the hard work doesn't stop now that it's published.  What really matters is that it is implemented in each department.
I say all the time that diversity is for everyone.  We are all different: everyone has a gender, a race, an age and increasingly more of us have to work under flexible working arrangements or take on caring responsibilities.  We also have different experiences and come from different backgrounds.  The Plan is a crucial step to addressing the challenges we face to help all talented hard working individuals succeed, so that our Civil Service performs more strongly as a result.
Well done and congratulations once again, to all our successful teams.