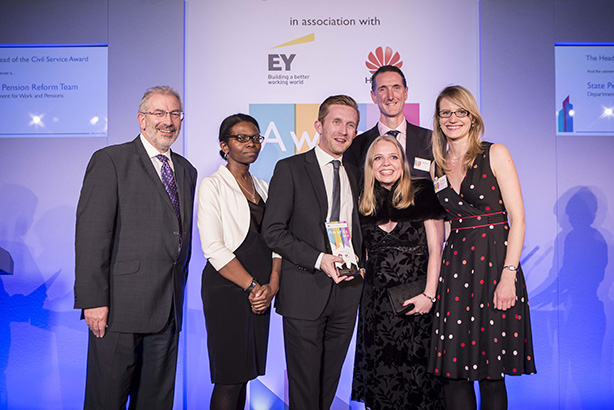 Nominations close for this year's Civil Service Awards in two weeks, 25 July, so there's still time to get put your team forward for an award. If you're not sure how or even why you should nominate, Sir Bob has taken to camera on his blog to encourage us all to get involved this year.
There's plenty of choice this year as there are 14 categories to choose from:
The Policy Award
The Analysis and Use of Evidence Award
The Digital Award
The Project and Programme Management Award
The Commercial Award
The Dame Lesley Strathie Operational Excellence Award
The Communication Award
The Skills Award
The Professional of the Year Award
The Leadership Award
The Excellence in Civil Service Reform Award
The International Award
The Supporting Enterprise and Growth Award
The Volunteering Award
The Innovation Award
If you need further help why not read 2013 winner Conrad Bird's top tips for writing the perfect nomination, or get some inspiration from some of our other previous winner's stories.