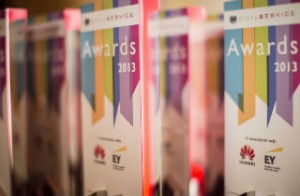 Mike Melville's xchangewales team won the 2013 Procurement Award. He told us why should nominate your team, and the benefits his team got from picking up the award.
"Back in 2013 I attended the UK Civil Service Awards with some of my team to represent the Welsh Government's Value Wales xchangewales programme.
Having already won the Welsh Government Awards and a Programme for Government Award, we were delighted to win The Procurement Award.
It was a huge honour and great to see our work advocated at a national level. The success would not have been possible without my team.
Everyone worked passionately to make one of the most innovative procurement programmes to date.
It has help make over £85 million savings across the Welsh public sector, and streamlined the procurement process for buyers and suppliers.
It also provided new services such as procurement card capability, eSourcing tools and electronic trading. These services have enabled procurement professionals to spend more time on value-added activities.
Another benefit of winning was that we met Sir Bob Kerslake to talk with him about procurement and its significance for shaping government in the future.
I would encourage anyone considering applying for a Civil Service Award, to get involved! Not only did our team had a great time at the ceremony celebrating our success, we also have a brilliant award as a reward for hard our work."
Mike Melville,
Head of Programme
eProcurement Service
Value Wales, Welsh Government
[Photo above copyright Civil Service World Events on Flickr. ]