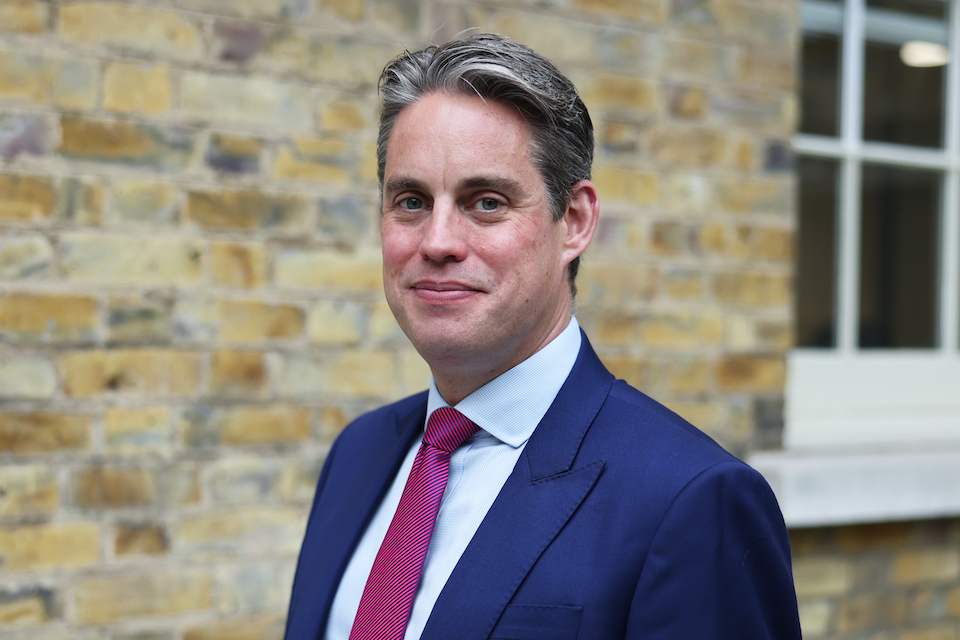 The fast pace of technological change is creating new opportunities for how we can deliver exceptional public service.
But I've always thought that telling people: "Be more innovative!" is a fairly unhelpful instruction.
Over the last six months, I've been speaking to academics, researchers and private sector companies, and asking them one question: "What is it that innovative organisations do that other organisations don't?".
The answer? They have the culture, funding, insight, networks and skills for innovation.
Here are seven ideas for how to make the civil service more innovative:
1. Make it safe to try new things
When people don't innovate it is because they feel that they won't be supported. It doesn't feel safe to try new things.
Ministers tell me they want to see more creativity and innovation. They don't want people to take crazy reputational risks, but they do want people to try something new. Civil servants need to know they will be supported to try something different and we will have their backs if it doesn't work.
In the Government Communications Service (GCS) we are being clear that no one will be penalised for trying something new. We are supporting this with Project Spark - our Dragon's Den style competition to encourage people to submit ideas that we will help them to develop.
2. Refocus budgets towards innovation
Budgets are tight. And that could mean finding the money for innovation is a problem.
But that's thinking about it the wrong way. We already spend £350 million on marketing and communications across government. The biggest private sector advertisers spend around 10% of their budgets on innovation. So that's what we have done in GCS.
We have changed spending controls to encourage departments to spend up to 10% of their campaign budget on new techniques from which we can test and learn. If the full 10% was used that would give us a £35m annual innovation budget.
More than 30 innovation projects are being piloted as part of this year's campaigns. Some are new to a department, some are new to government and some have never been tried anywhere before.
3. Identify the best external ideas
As well as finding ideas from within the civil service, we need to identify the best external ideas. Our Horizon Review, written with the Centre for Data Ethics and Innovation, identified emerging technologies likely to shape communications over the next ten years.
And our new Innovation Hub brings together leaders from GCS with technology companies like Google and Snapchat to scan the horizon and develop a pipeline of the most promising new technology. We meet every six weeks and invite tech start-ups to pitch a 15-minute idea for how to improve Government comms.
4. Rigorously test new ideas
It's easy to get carried away by a persuasive pitch, so we need the right testing and evaluation to assess which pilots are working. We've published new test and learn guidelines on how to use A/B and multivariate testing.  And our new Evaluation Council will expose our pilots to scrutiny and give an independent view on the performance of projects.
5. Scale the great things already happening
When innovation does happen in Government we don't always scale it quickly enough. If the Royal Navy's new AI-driven virtual recruitment assistant works then we should scale it to other campaigns and do a better job of hiring teachers, nurses, and prison officers. And if it doesn't work, then other departments need to know why.
GCS Connect is our new online portal and will be our network for innovation - allowing people to share ideas and to ask for help. More than 5,000 GCS members have signed up since November.
6. Train people on new tools and techniques
Great people will remain at the heart of our work and I want all GCS members to be confident in using the latest practices and techniques.
That's why we've launched GCS Advance - a step change in the quality of learning and development for Government communicators. It focuses on digital and data skills, with modules on AI at every level.
The pilot starts this month, with 700 people already signed up, and the full programme launches in April. Our ambition is for 2,500 GCS members to be part of a GCS Advance programme by March 2025.
7. Have strong ethical principles for responsible innovation
New technology doesn't come without its challenges. There are issues around accuracy, bias, transparency, privacy and security. Having clear ethical principles and being transparent about the use of new technology will maintain public trust.
That's why we're developing an ethical decision-making framework - an easy-to-use tool that can help GCS members decide whether or not to adopt new technology. It will give people the confidence to innovate and understand the checks and balances needed to avoid unintended consequences.