After 12 days helping to make the Commonwealth Games go like clockwork, how has life been for our volunteers? Civil servant Nicola Lazenby from the Department for Business, Energy and Industrial Strategy joined the volunteers (aka the Commonwealth Collective) as Team Leader for the Netball Athletes Services. Here's her diary.
Monday 25 July
I rise at an ungodly hour to catch the early train and it's a thrill wearing my Games uniform. A rucksack full of snacks - and Birmingham here I come! It's my third Commonwealth Games – I can't wait. Today is venue training and I collect my all-important accreditation. Not only will it get me into the venue – it also secures my packed lunch! Very important.
---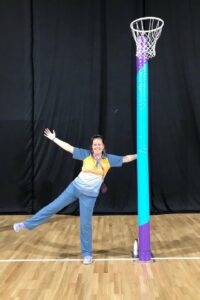 Tuesday 26 July
Wow, Birmingham is looking magnificent. The streets are decked out in Birmingham 2022 bunting, with live festival sites and performers rehearsing. There's a palpable buzz across the city. At Alexander Stadium, I attend the Opening Ceremony rehearsal. I LOVE the ceremony side - they're such spectacular events.
---
Wednesday 27 July
Today I have a shift at the netball training venue. As a netball coach, I always find it fascinating watching the players train. I definitely picked up some tips to take back to my own club. We have a few teams in having friendlies, and the competition is definitely hotting up.
---
2 to 4 August
Let the netball begin! My first shift on-site with games athletes. My shifts range from seven to 13 hours in length (the latter being a double shift) including lunch and rest breaks. Volunteering for back of house as Netball Athletes Services Team Leader means I'm managing a team responsible for supporting the athletes before and after matches.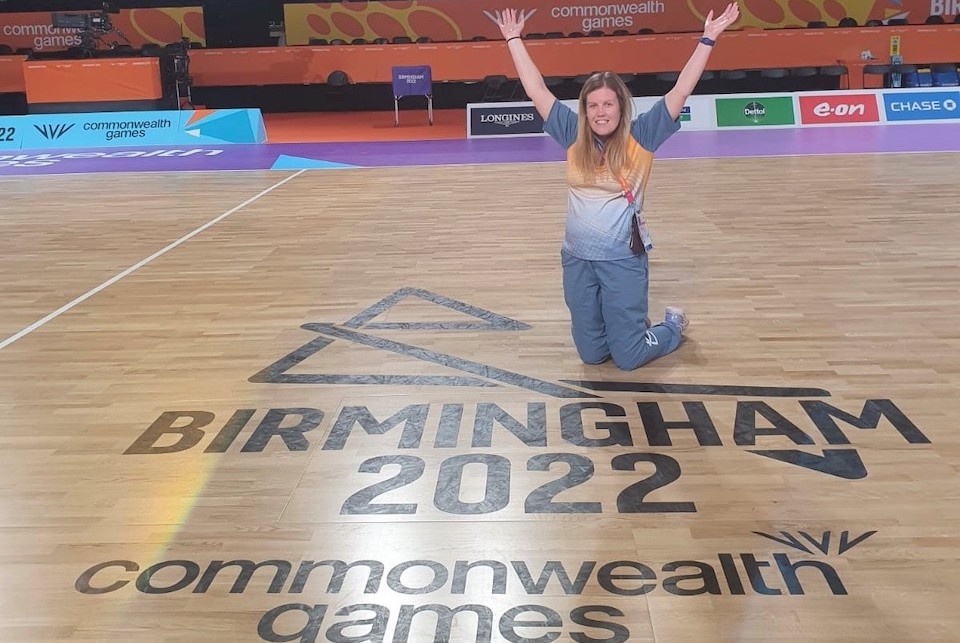 It involves setting up changing rooms to ensure they're sanitised and stocked with clean towels, ice, and drinks. We also manage the post-game ice baths, responsible for adding ice at the times requested and ensuring plenty of reserve ice is available - to make them extra cool.
It's a real privilege to peek into what it means to compete, witnessing first-hand the highs and lows of teams - win or lose.
Through the week, there's a series of pool games, most notably Jamaica topping their pool. Following the pool games, the top two in each pool go through to the semi-finals. The remainder of the pools play off against their equivalent for the placings, which ultimately influences their world rankings. It's the start of some hotly contested games as teams fight to ensure the higher placing.
---
Saturday 6 August
Semi-finals Day. By now, I really know my volunteer team and camaraderie is at its highest. Personality differences have been ironed out and we're performing as a well-oiled machine – managing to turn around changing rooms and ice baths in record times, enabling us to glimpse the semi-final action.
---
Sunday 7 August
Finals Day. Yesterday's disappointment was felt across the volunteer team when Australia beat England to secure a final berth. First game of the day (and my final shift) is England vs New Zealand in a battle for the bronze medal.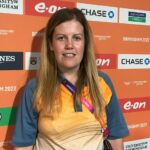 New Zealand secures the bronze medal, with England finishing fourth. This was definitely my most emotional shift. Witnessing the highs of New Zealand celebrating their return to the Commonwealth podium in one changing room, and the lows of England in the other, it's hard to hold back both happy and sad tears.
As I don't have a shift during the final, I join the crowd as a spectator to witness netball history as Jamaica competes in their first Commonwealth Games netball final. The crowd is electric, with 90% supporting Jamaica (after all, Australia had beaten England to reach the final).
---
Monday 8 August
My last day and I'm chuffed to bits to receive my Birmingham 2022 baton as a thank you for my contribution to the games. After breakfast with friends, it's time to catch the train home to watch the closing ceremony on my sofa before returning to work the next day. It's been a truly rewarding experience to play a tiny part at the heart of a global sports event.
My favourite moment was witnessing the crowd during the gold medal match of Jamaica vs Australia, a real goosebumps game!
Volunteering wise, I'll never forget the time when, whilst cleaning and refilling the ice baths, the hose sprung out, showering the whole volunteer team! Definitely a 'you've been framed' moment.
What keeps me volunteering is the whole games experience, gaining a snapshot into the lives of world-class athletes, whilst catching up with old volunteer friends and meeting new ones. We forged a sense of family with talented, enthusiastic volunteers and shared memorable conversations. They ranged from our love of netball to the menopause, mental health, right through to sustainability, our carbon footprints and heat pumps (of course!)