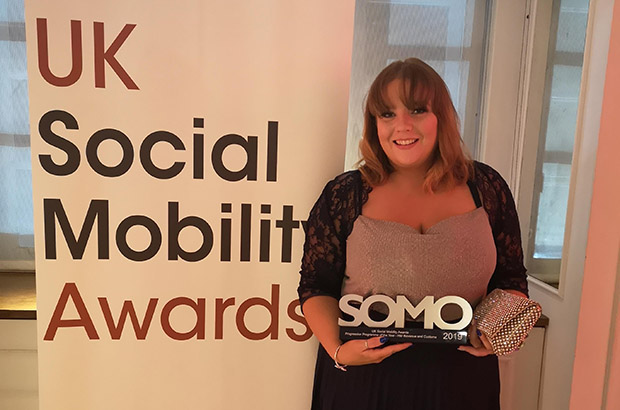 Apprenticeships aren't just for teenagers, and age is no barrier. When mum, Nikki Hanmer, 27, wanted to change career, she set her sights on a Civil Service apprenticeship and hasn't looked back.
Hello, I'm Nikki Hanmer and I'm a recent graduate of the first ever Policy Apprenticeship for HM Revenue & Customs.
I joined HMRC in late 2018 after a decade working in retail and marketing, I was keen for a new challenge, and craved the opportunity to change my career path.
I decided to go for an apprenticeship where I could learn new skills within a structured programme, allowing me to build a strong foundation to fulfil my future career goals.
I particularly wanted to join the Civil Service, and was exploring routeways in, where I found apprenticeship vacancies.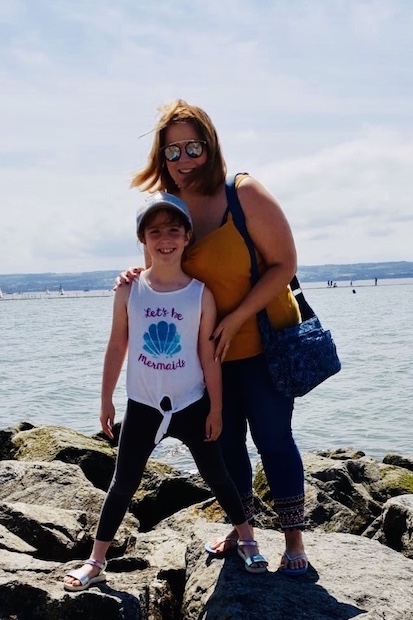 As a full-time working mum to a nine-year old daughter, I'd always found it a challenge to find any time to dedicate to my own development. But with my daughter growing up fast, an apprenticeship gave me the ability to do just that, whilst maintaining that all-important balance between work/home life.
I was the oldest of my cohort, with most others recently leaving education which felt daunting in those first few classroom-based workshops. I felt a little out of place to begin with, but I was also determined to succeed.
I believe that my work experience and strong work ethic was critical to my success on the course. Before long, I began exploring networking opportunities within my own department, determined to find other apprentices who - like me - were a little bit older, or had children, so we could learn from each other.
Encouraging texts
We were from different programmes, but were firmly united as apprentices and parents. We regularly sent encouraging texts to spur each other on and swap tips.
I work as part of the VAT Infrastructure team within indirect tax. Initially, it was daunting joining HMRC despite a total lack of experience of tax - or even working for the Civil Service. But my team were welcoming and supportive, and my worries soon disappeared.
My learning has been a blend of workshops delivered externally, online learning and research which I apply to my work. My two-year apprenticeship not only gave me room to build skills and policy knowledge, but massively helped rebuild my confidence after being out of education for so long.
Ministerial submissions
I've had the chance to contribute to a variety of work, including ministerial submissions, working with stakeholders, policy professionals in other government departments and delivering team-building events. All of this enabled me to explore so many avenues to build new skills.
I've been proactive in my approach too. For example, I pursued openings to apply my learning, such as shadowing other policy teams, which led to commissioned work projects that supported my portfolio and preparation for my final assessments.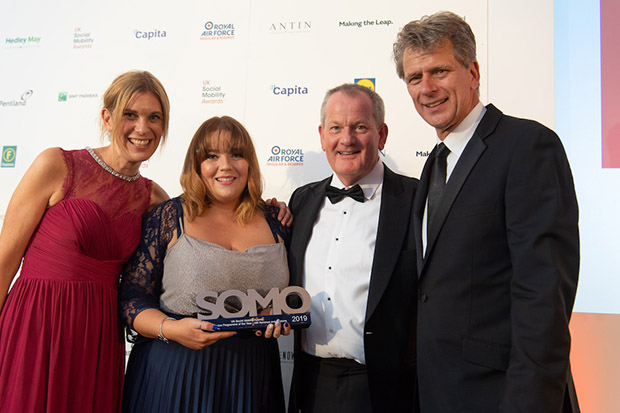 I saw my apprenticeship as a chance to try a variety of work. I really wanted to gain a deeper understanding and appreciate the range of work done by the Civil Service, whilst building my portfolio to support my learning journey.
In February 2019, I was appointed National Lead for HMRC's Apprentice Network, and I loved networking and forging new friendships.
My role tested my resilience, organisation and leadership skills, as I took on more work, communicating with senior stakeholders and co-ordinated 14 regions and 20 regional leads.
I've worked hard to grow the network, expanding our regional locations and building our membership from around 50, to more than 1,000 current members today.
A highlight was when I represented the department at Civil Service Live, co-ordinated events for Learning at Work Week, National Apprentice Week, Apprentice Network day and more. It felt good to push myself out of my comfort zone and build my confidence by speaking to large audiences.
I've collaborated with Civil Service Local and supported their launch of a cross-department network for apprentices and managers. I also worked with other departments to share best practise to develop their apprentice networks, ultimately improving the apprentice experience for all.
I am confident that my apprenticeship programme has given me the tools and skills to build my capability.
My line managers go above and beyond to support me, they've always ensured I have the right work to compliment my study and answer my never-ending questions!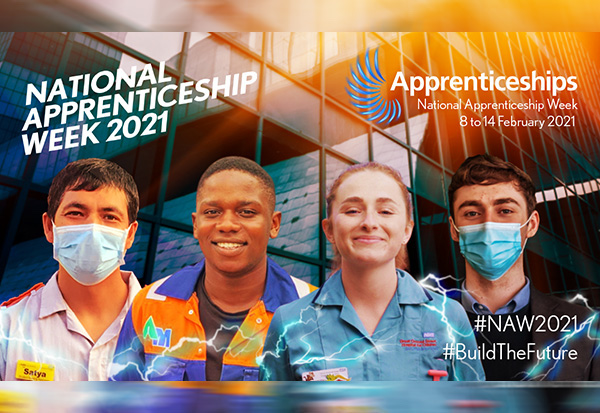 In late 2020, I secured both a Distinction grade in my assessments and finally completing the programme and the cherry on the cake was when I landed promotion.
It's been a challenging two years, but I've thoroughly enjoyed every minute, and I'm so proud of everything that I've achieved.
Now the best part is considering what comes next. My apprenticeship has really built my confidence, and reignited my desire to continue learning.
For anyone considering an apprenticeship, or who has recently enrolled, my top tips are;
Be proactive, this is your opportunity to learn and shine. Have a positive 'can do' attitude.
An adult apprenticeship can open up career opportunities whatever your stage of life - remember, age is no barrier.
Don't let mistakes set you back - instead, try to learn from them.
Strong organisation will keep you on track and reduce last-minute panics and finally network!
Push yourself
To anyone considering a Civil Service apprenticeship, if you're willing to push yourself out of your comfort zone, learn new skills with on-the-job training and work hard, then give it a whirl.
Now after two years, I am a fully-qualified newly promoted Civil Service apprentice. Yes, I've got a certificate confirming my achievement. But what I've also gained is lasting friendships, new skills, a new-found inner confidence and a promising new career.
Find out more? Visit the new apprenticeships page on the Civil Service Careers Website.