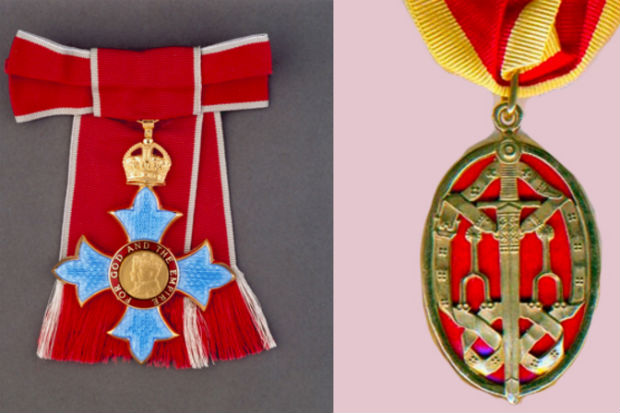 It's that time of year again, when we are humbled by the incredible people recognised for their contributions to their community and country in the Queen's Birthday Honours List.
The List, which was published on Saturday, is bursting with inspirational personal stories.
Particularly poignant this time were two groups of recipients who have made extraordinary sacrifices for the good of others.
The List honours seven holocaust survivors who have dedicated much of their lives to remembrance and education, sharing their stories with over 100,000 schoolchildren around the UK, helping people understand the significance of past events and promoting tolerance and diversity.
The List also includes a group of 15 leading foster carers, who between them have fostered over 1,000 children and counting. This extraordinary group are representative of over 40,000 foster families who are transforming the lives of young people across the UK – showing exceptional dedication to fostering, looking after multiple sibling groups or children with disabilities or particular needs.
These two groups are moving examples of the three-quarters of people on the List recognised for their direct contribution to their local community. They are the unsung heroes who plug away on a daily basis to make this country a better place, and we are all indebted to them for their sacrifices.  
Civil Service honours
I know many of you scour the twice-yearly List to see which of your colleagues may have been recognised. Over 100 civil servants are recognised – spanning all departments, from Edinburgh to Essex and Cardiff to Cornwall, with all grades and roles represented.
Those selected were chosen by the independent State Honours Committee who placed a particular priority on recognising those who have demonstrated outstanding leadership, have made an exceptional contribution to the cultural values of the Civil Service or who have made an outstanding career-wide contribution.
Among this cohort are colleagues who have made, and continue to make, important contributions to the UK's exit from the European Union. Given the scale and reach of this programme, it's right that the outstanding, and in many cases unprecedented, contributions by individual public servants are properly recognised.
I'm sure you'll join me in offering all our colleagues huge congratulations on these richly deserved awards. And, if you know of someone whose contribution is of equal value and merit, then please nominate them online or through your department's Honours Secretary. The system relies heavily on people taking the time to put nominations forward. This is a fantastic way of saying thank you to those who make a real difference – so make a real difference to them and put in a nomination.
A full list of all Birthday Honours recipients can be found here on GOV.UK.