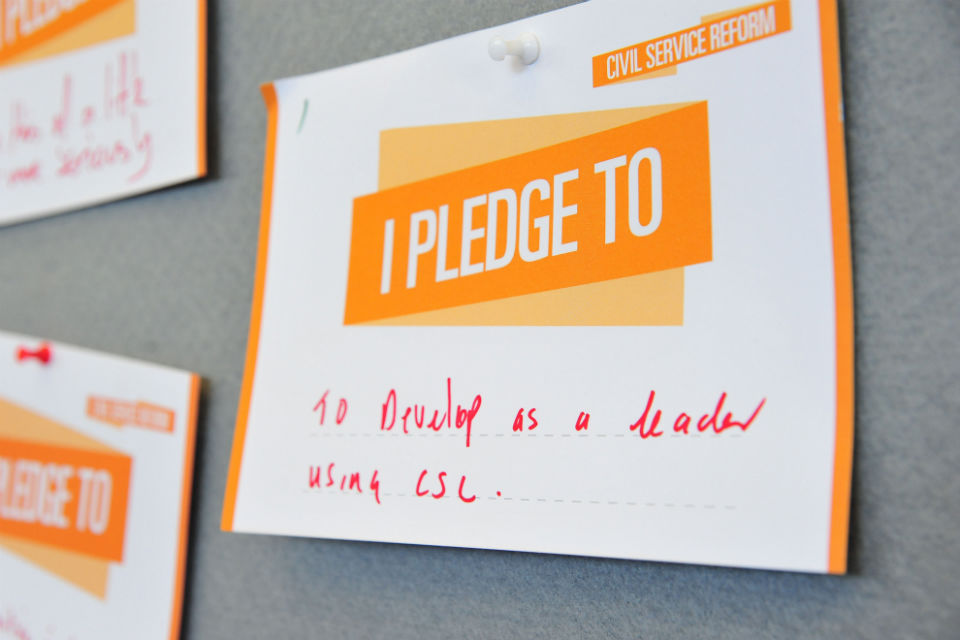 Giving our talented people opportunities to build the skills and experience they need to become future leaders is one of my top priorities. These changes won't happen overnight - we must build a strong and diverse pipeline for future DG and Permanent Secretary roles - individuals who can compete with the best from the private sector. I'm a strong believer that nothing should stand in the way of talent rising to the top, and in creating the mechanisms to allow that to happen.
Civil Service Talent Schemes
That's why I'm writing this blog to encourage you all to find out more about the Civil Service Talent Schemes available. In particular, the Future Leaders Scheme (FLS, for Grades 6/7) and the Senior Leaders Scheme (SLS, for SCS1) schemes are fundamental to this ambition. That's why we are expanding the FLS intake to 150 places this year, with a further 50 places on SLS. You can apply for these through the Civil Service Learning site.
These schemes are designed to give civil servants who show high potential targeted development in areas such as leadership, commercial knowledge, and project management, so that they can get experience and insight into the skills they will need to become the leaders of the future. Most importantly, they offer participants the opportunity to share and learn from experiences with colleagues from across different departments. The future depends upon a more collaborative working style, so we can optimise how to deliver public services most efficiently. So the chance to build networks with peers across the Civil Service is invaluable.
This emphasis on different skills and experience at the top is central to the wider ambition on diversity. It's easy to dismiss these schemes as something that 'other people' get onto - that you have to be Whitehall-based, or a from a certain background, or work in a certain team, to apply. In fact, there are already people on these schemes representing many parts of the Civil Service - from professional career paths like commercial, digital and project management, and from organisations across the whole Civil Service, spanning Great Britain and Northern Ireland. And this year for the first time, anyone can complete an online self-assessment, rather than being nominated by their departments.
So I'd encourage anyone to apply who thinks they have the potential and talent to succeed - regardless of what they do or where they're based!
Further Information
These schemes form a cross-Government initiative for talented Grade 6/7s (FLS) and deputy directors (SCS Pay Band 1) (SLS).  Scheme participants should have the potential and aspiration to move into the most senior roles in the Civil Service, e.g Director General or Permanent Secretary.
Selection for the FLS and SLS 2015/16 intake is open now, via https://civilservicelearning.civilservice.gov.uk/High-Potential. Applications must be submitted by 9am on 23rd June.