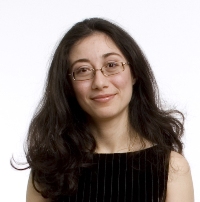 The Government Property Profession (GPP) is both a resource and a community for property professionals in government. We often talk about the 4 main work streams (Standards & Competencies, Curriculum & Qualifications, Talent Management and Networks), but what do they really mean for you?
Standards & Competencies
Civil Service Reform calls all the professions to strengthen the capability of their membership. For the GPP this means setting standards that we expect all our professionals to meet. These may include professional qualifications, but are more likely to take the form of competencies that can be demonstrated on-the-job.
Our growth over the last 5 years has expanded our range of different disciplines within the profession. We are currently updating our competence framework to make it relevant for all property professionals. It should be used as part of recruitment and performance management to tell members what skills they need to develop to develop their careers.
This is 1 strand of ongoing work to clarify career pathways and will help members work out their next steps to realising their ambitions.
It also means that all property professionals will be held to the same standards. This will drive our professional capability and performance upwards.
Curriculum & Qualifications
We are working to put together a professional curriculum that caters to all our disciplines. This curriculum will establish professional standards in line with wider industry. Face-to-face and e-learning courses will soon be available and members can use these resources to develop specific skills.
We're also taking steps to help members to get accredited qualifications from the Royal Institution of Chartered Surveyors (RICS) or the British Institute of Facilities Management (BIFM).
In the future, these professional qualifications will be essential for candidates applying for some jobs. To help develop the skills of existing civil servants and prepare them for these new requirements, these courses will be available to all members.
Talent Management
The profession as a whole would benefit from a strategy that engages and stretches our members. One that provides a variety of experiences and encourages members to share their knowledge with others to help capability across the piece.
We are currently consulting with departments and HR teams to design a sustainable talent management strategy that will:
attract and integrate highly skilled staff
develop and retain existing staff
ensure the right skills are deployed to the right places.
This strategy will provide several new learning and development opportunities for members.
We are working to support Continuing Professional Development (CPD), and it will become mandatory for membership to the profession.
We will also establish a mentoring scheme and provide shadowing and loan opportunities. These will be focused on members' personal requirements. We will find appropriate opportunities for you to develop your career and skills by listening to your needs and ambitions.
Networks
Members have a lot to learn from each other and from the wider industry. To strengthen our community, it is vital we build our networks, and provide tools to connect members with each other. For example we have launched a LinkedIn group where you can discuss issues, challenge one another and share common interests. We have also joined Twitter. Follow us for updates on the Profession within and outside the Civil Service: @UKGovProperty.
We also aim to build a network that shares expertise between the profession and private sectors. In the long term, this will feed into our talent management strategy, as we expect secondment opportunities to become available through this network.
Membership of the Government Property Profession means your expertise is recognised. It helps you develop your skills, encourages you to progress your career and provides you with a network that will benefit your day-to-day work. If you would describe 'property' as the anchor for everything you do, become a GPP member here.