I'm delighted that the Ministry of Justice (MoJ) is hosting the 2014 Civil Service Diversity and Equality Awards tomorrow.  This will be an opportunity to welcome teams from across the Civil Service and to celebrate their achievements.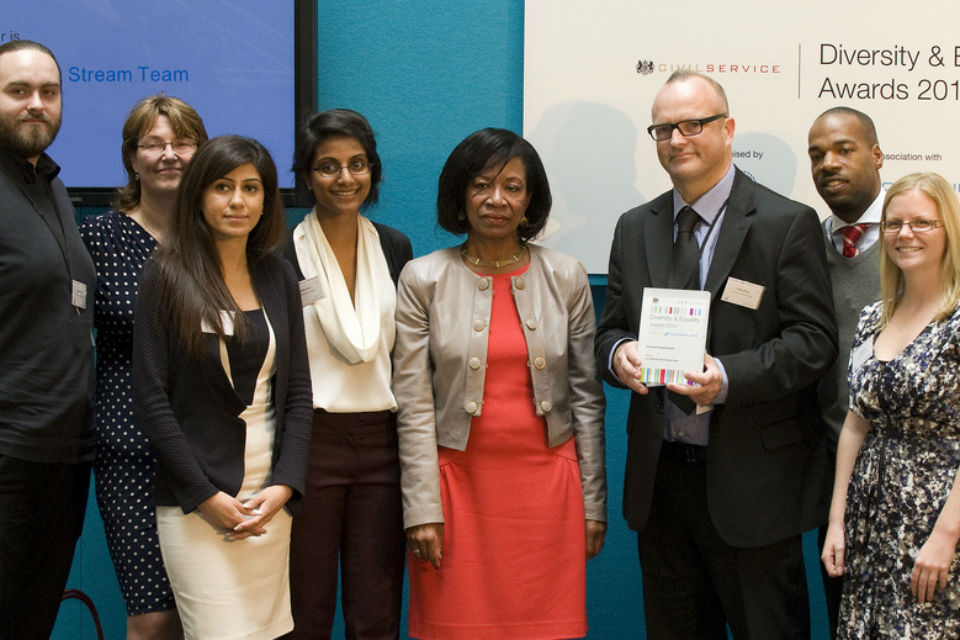 We started the celebrations early in the MoJ with an event last week to meet our own nominees and hear their stories.  They ranged from individuals who had simply gone out of their way to help a colleague in need, to teams working on equality policies and campaigns.
The response to the Awards this year has been really impressive, with an amazing 74% increase in nominations!
In the Civil Service we serve a diverse population and we want our workforce to reflect that diversity.  Today I helped to launch a new Gender Equality Forum in MoJ with a group of women - and men - who are committed to working to ensure that we get more women into senior roles in our department.  We talked about barriers, incentives, false assumptions and culture, and much more.
Tomorrow we'll be celebrating men and women who've done their bit to remove barriers, create a more open culture and help everyone, regardless of gender, ethnicity, disability or sexuality to fulfil their potential.  Look out for news of the winners tomorrow and a blog from Sir Simon Fraser on the Awards!