https://civilservice.blog.gov.uk/gpp/
Government Property Profession
Welcome to the Government Property Profession (GPP).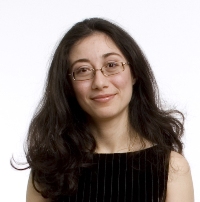 My name is Sherin Aminossehe and I am the Head of the Government Property Profession and Deputy Director for Government Estate Strategy, Delivery and Projects in the Government Property Unit (GPU).
Since its original launch in June 2010 (then the Property Asset Management Profession or PAM), the Government Property Profession (GPP) has attracted members from a wide range of sectors across government. The original target audience in 2010 focused on those who were directly involved in the ongoing management of property portfolios for their particular organisation. This has now expanded to include property practitioners from a range of sectors and disciplines, such as valuation, residential, commercial surveying, rural, planning and development, facilities management, property project management and building/quantity surveying.
The current competence framework was originally created to reflect an audience with hands-on management of government property portfolios. This is currently being updated to reflect the professional diversity of the membership but still remains valid for those managing property assets.
During my tenure as Head of Profession, I will strive to continue the good work that has already been done and work with property management colleagues from all parts of the public sector to find new ways of enhancing the value of government's property portfolio. The GPP Board is also working to raise the status of the profession so that it is on a par with other influential and more established professions across government.
Please use the link below to download a membership form.
GPP links