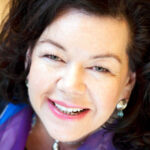 Karen Pierce CMG
Karen Pierce CMG became British Ambassador to Afghanistan in May 2015.
Karen Pierce previously served as Ambassador and Permanent Representative to the UK Mission to the UN and Other International Organisations from 2012 to March 2015.
Follow Karen on twitter: @HMAKarenPierce
Our Ambassador in Afghanistan, Karen Pierce, tells us about a typical embassy Christmas in Kabul.