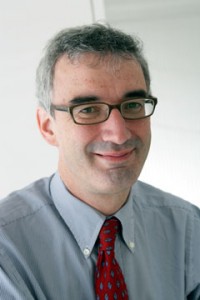 The greatest collective achievement of public sector workers in recent years has been to deliver substantive public spending reductions while maintaining, or even improving, the quality of public services.  When public spending cuts were first mooted back in 2009, that did not seem possible. But satisfaction with the NHS is rising, crime in England and Wales has fallen by a quarter, while children across the country can benefit from more good or outstanding schools than ever.
This step-change in productivity does not reflect some centrally imposed master plan.  Rather, it is the sum of ideas, suggestions and actions by individual public servants up and down the country.  It reflects decisions made locally at the front line.
This autumn, we need to allocate resources for the next four to five years. The spending challenge is likely to be on a similar scale to the last major Spending Review in 2010.  Some £20 billion of savings are required to eliminate the deficit.
Last week, the Chancellor, George Osborne, and Chief Secretary, Greg Hands, invited millions of public sector workers to take part in a 'Public Sector Efficiency Challenge'.  In short, where is the waste? How can we do things differently to get better services for less money? And how can we reform and devolve public services so that people have greater control at a local level?
We are being asked to send in our ideas by 4 September via a short online survey.  That survey has not just gone to civil servants – it has gone to the armed forces, NHS workers, police officers, teachers, fire services and local government employees.
In the first three days of the survey going live, some 15,000 ideas were submitted. This is an excellent start and reflects the positive attitude we saw in the Spending Challenge of 2010, when public sector workers submitted some 63,000 ideas. Following that exercise, departments implemented a number of suggestions that saved millions for the taxpayer. For example, we stopped distributing National Insurance numbers to people in the form of a plastic card, and we reduced the need for multiple Criminal Records Bureau checks by providing electronic access to employers.
This time round, a cross-government team is being assembled to review the ideas received and consider which can be implemented.  The Government will take a decision on which will be taken forward later in the autumn.
The survey will remain open for another three weeks.  Do fill it in if you can.  Your ideas matter.