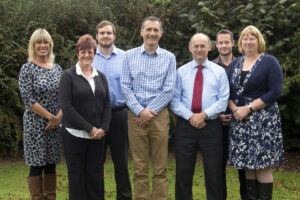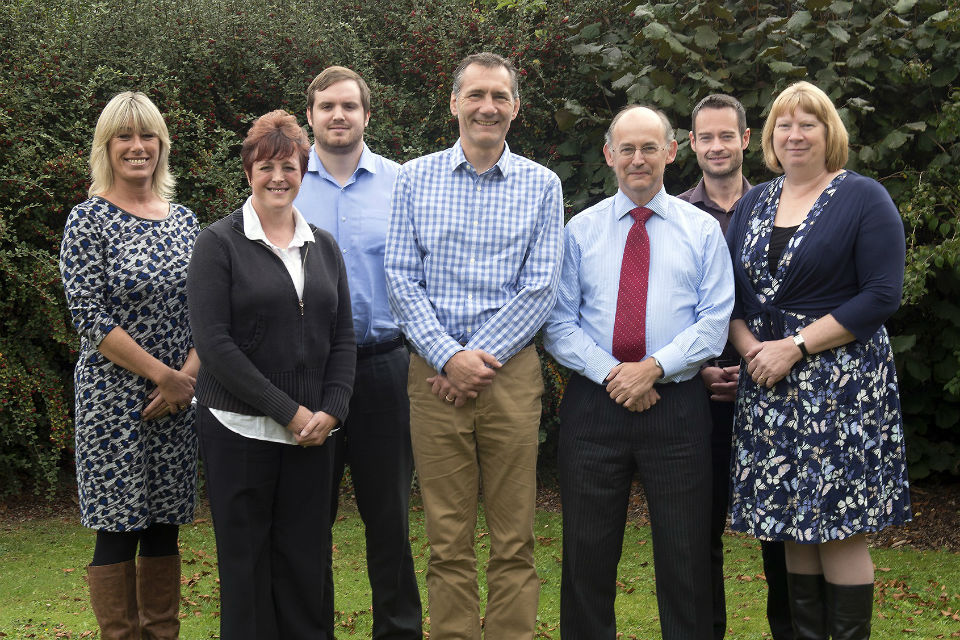 I had never come across the term 'messy' problems before, so I was intrigued to hear it used to describe what we do at the Defence Science and Technology Laboratory (Dstl).
I was attending a seminar by our Policy and Capability Studies Department, who described their work as solving puzzles, problems and messes. It all relates to complexity and the challenges of working in complex systems.
Dstl is a trading fund of the Ministry of Defence. Its purpose is to maximise the impact of innovative science and technology on the defence and security of the UK. It employs over 3,900 people across a range of science, technology, engineering and mathematics disciplines.
The defence and security world is a complex one to work in. Finding effective solutions to the problems it poses is what Dstl does.
Success requires understanding of the relationships between causes, effects and consequences.
When you include people and technology in the mix, it is easy to see why it is so complex and uncertain.
One of the first organisational 'messes' Dstl needed to solve was how to develop people with the skills required to work in this complex area. Given that we were looking for systems solutions, we obviously needed more systems people skilled in creating them.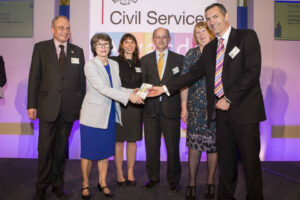 In a nutshell, a systems person is someone who looks across projects and links the technical areas. They work with and influence customers and stakeholders across technical boundaries, and they make decisions taking into account all relevant information. Fast forward to 19 November 2014 the team won the Civil Service Skills Award for the Accelerated Systems Skills Programme (ASSP). This programme was specifically designed to develop people with systems skills and fill this gap.
I'm an electronic engineer by trade and spent the first 20 years or so of my career working in the mobile phone industry. For many years I had been puzzling over why some of my colleagues struggled to work outside of their technical discipline, while others excelled in taking a systems-wide view. A chance discussion with someone from Dstl about systems skills led me to apply for a job in its Learning & Development team. Dstl appeared to have an answer to the puzzle, and so was the catalyst for a huge career change.
When I arrived in 2008, the ASSP had been running for 9 months. Like many great solutions, its simplicity confused me at first. It provides a 2 to 3-year journey tailored to individuals and includes 3 components:
developing emotional intelligence
expanding personal experience
coaching and mentoring from senior leaders.
As I interviewed the first graduates for the ASSP, a pattern started to emerge. First of all, they had learned how to learn. Secondly, they challenged themselves to step into the 'messy' systems problem space and be comfortable working there. Bearing in mind there is a lot of uncertainty and disagreement in this area, it is easy to see why it is uncomfortable for many. As Kipling said: "If you can keep your head when all about you are losing theirs…"
Six years on, the ASSP is still going strong. Demand remains high and it has been proven to develop, motivate and transform the career of each graduate who has gone through it. I have also realised that a key ingredient in the programme's success is the commitment of so many people in Dstl, including the mentors, managers and leaders.
Rather than being an HR intervention for the business, ASSP was a business intervention that HR helped to shape and I am fortunate to be involved in. The concept of ASSP is simple but it has proved its worth. I hope the thinking behind the programme will help other departments in government develop their people and the skills they need in a cost-effective way.
As for me, there is still plenty of opportunity to work with messy problems and shape new and innovative solutions to meet Dstl's development needs.
Learning courses
If you're interested in doing a course in this area, Civil Service Learning have the following available:
Wicked Problems and Clumsy Solutions: The Role of Leadership Masterclass
This one day interactive masterclass is designed for anyone looking for a fresh approach to tackling the challenging problems that arise from change. Wicked problems require solutions that break the established mould and that are more pragmatic or experimental, but this can take us outside of our comfort zone.
Emotional Intelligence Masterclass
Emotional Intelligence (EQ) is a key indicator of top leadership potential and has the capacity to be a cause of career derailment if not well developed. This masterclass will enable you to better identify emotional responses in yourself and others, and to understand how personal awareness impacts on leadership style and effectiveness.
It is well known in the sporting world that selecting the right thoughts and emotional response leads to the highest possible achievement. You are mainly limited by what you think you can achieve, rather than your intellectual or physical ability to achieve. This one day course will provide you with an understanding of emotional intelligence and equip you with the tools to change your habits and manage your emotions in line with any situation that may arise.