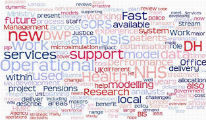 I have had two fascinating insights into data science in the past fortnight. First, when I went to speak to the Operational Research Society's annual conference about Operational Research (OR) and data in government, then at a discussion on data science at the weekly Permanent Secretaries meeting.
The OR Society brings together people who work in analysis and data across a mind-bendingly diverse range of topics. Over four days there had been sessions ranging from analytical in credit card fraud to the role of operational research in dog breeding! I thought that analysts in government covered a pretty wide range of topics, but it was eye opening to see how techniques from private equity or climate change could spark ideas for solutions in transport or justice. I was speaking as a non-expert about how we use analysis and operational research in government and several delegates told me how encouraging it was to hear how this work makes a difference in the real world - in helping to prevent re-offending or in reducing the time it takes for a child to be taken into care. The fact that our work makes a real difference to real people's lives is what attracts many people to the Civil Service.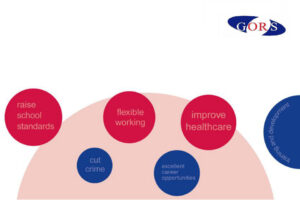 The discussion about data science in government was a chance to hear about how civil servants have delivered pilot projects using linked data sets and clever visualisation tools to help solve complex problems. Examples included real time information maps of flood risk and of fire and rescue incidents, with users able to drill down through maps and charts to understand the problem in more detail. This is not just about clever mapping - the projects are experimenting with software which analyses the data and highlights anomalies or areas that need investigation. This sort of technology will help civil servants to solve problems more quickly, but it will also help the public to understand more about issues of interest to them in their locality. On the Police website you can already search for information about crime in your area and by linking police and wider criminal justice data you can see whether an offender was caught and what punishment they received. The work of data scientists in the Civil Service means we should be seeing more of this sharing of information on what is happening in local communities.