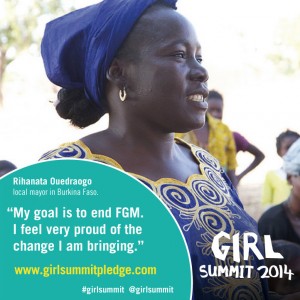 Today's Girl Summit [Tuesday 22 July 2014] will rally a global movement to end child & forced marriage and female genital mutilation within a generation. 
The summit is hosted by the UK government and UNICEF and it's a chance to put an end to 2 of the greatest challenges facing girls today.
In the latest issue of Civil Service Quarterly Liz Ditchburn, Director of Policy at the Department for International Development (DFID), and John O'Brien, Director of Safeguarding at the Home Office talk about the background to Girl Summit, and how their departments have bought together governments, charities, businesses and activists, to agree transformative policy and funding commitments for global issues.
Read the full article: Voice, Choice and Control