https://civilservice.blog.gov.uk/civil-service-visual-network/
Civil Service Visual Network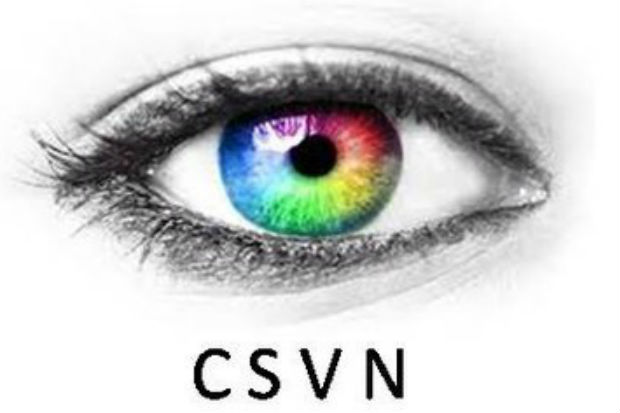 The Civil Service Visual Network (CSVN) has been set up to support any civil servant who either has, works with, or cares for someone who has a visual impairment, or anyone interested in understanding more about visual impairment. The network offers the opportunity for everyone to come together to discuss, share experiences and support each other on all matters relating to visual impairment.
It engages with people across government including the Civil Service Disability Network (CSDN), government department or agency disability networks and leaders. The aim of which is to offer civil servants a forum in which to constructively challenge and have 'your say' in helping us to shape the visual impairment agenda in the Civil Service.
You can follow the Civil Service Visual Network on Twitter @CSVisualNetwork.
Vision
To provide advice, information, support and guidance to all Civil Service departments, agencies and staff on visual impairment
matters, and to work together to raise the profile of visual impairment while sharing and promoting best practice.
Aim
To effect change through increasing awareness of visual impairment issues and addressing specific problems for the visual impairment community across the Civil Service.
Objectives
To increase awareness of visual impairment issues across the Civil Service.
To offer a forum to raise and address specific concerns related to visual impairment.
To link with the Civil Service Disability Network (CSDN) and establish a pool of role models to promote the challenges of
visual impairment across the Civil Service.
To engage proactively with policy development, the CSDN, Civil Service Workplace Adjustment Service and other departmental networks, as appropriate, to ensure consideration is given to visual impairment requirements at an early stage.
To support the CSDN as requested, including raising issues concerning visual impairment to, and working with, the CSDN
members to implement and support policy changes.
Establish links with the Diversity and Inclusion staff across the Civil Service, sharing best practice and providing mutual support where disability issues arise.
The Five Principles of the Civil Service Visual Network
We will be honest with ourselves, our sponsors, champions and all our stakeholders
We will uphold the Civil Service values
We will promote our work, in a manner that is aligned with the Civil Service Disability Network and the Civil Service Diversity and Inclusion Strategy
We welcome everyone to be part of our network within the Civil Service
As network members we are inclusive and act and speak with one voice.
Current key initiatives in development
A mentoring programme and buddying network
Regular Blog or Vlog articles by visually impaired role models
Creating effective working links with other networks and organisations inside and outside the Civil Service.
Meetings
Network meetings are held online quarterly. Copies of the minutes of meetings are available on request.
Guidance
We are very pleased to share this guidance on line managing and working with those who have a visual impairment.
This guidance aims to give line managers an insight into best practice around supporting their staff and point the reader in the direction of useful resources to aid in supporting their colleagues,
General enquiries
If you would like to join the Civil Service Visual network please complete our joining form or find out more about it by contacting ben.good@hmrc.gov.uk