https://civilservice.blog.gov.uk/civil-service-hindu-connection/
Civil Service Hindu Connection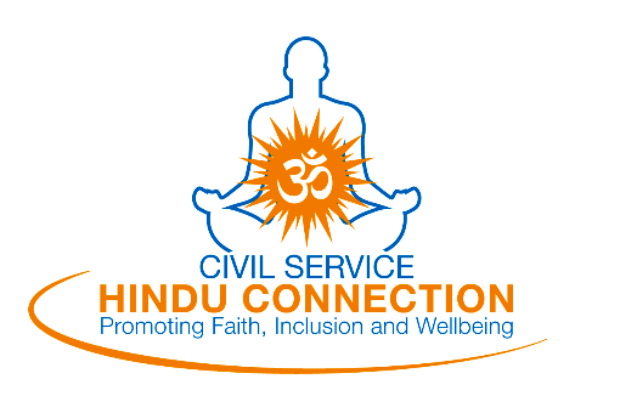 Who we are
The Civil Service Hindu Connection is a cross-government faith, inclusion and wellbeing staff support network for Hindu civil servants and other civil servants interested in Hindu culture.
The Hindu Connection's focus is to:
support the needs of Hindu staff and our members
promote diversity and inclusion
support Civil Service departments
The network chair is Sandeep Mahida (Home Office).
Goals
Our goals have been developed to support the Civil Service diversity and inclusion strategy:
creating an inclusive environment for Hindu staff
enhancing staff wellbeing using Hindu Dharma's holistic approach
developing partnerships with networks and individuals to improve departmental diversity and inclusion
reaching out to the wider Hindu community
What we do: our services
We offer advice, assistance and support to managers and staff about Hindu concerns at work
We deliver wellbeing sessions including yoga, mindfulness, nutrition and stress management
We organise events to celebrate Hindu Dharma and diversity and inclusion
We quality assure departmental guidance and information about Hindus and Hindu Dharma
We review and develop policies to ensure they do not adversely impact on Hindu staff
We reach out to the wider Hindu community to promote the Civil Service as an inclusive employer
Fasting guide
The network has created the Civil Service Hindu Fasting Awareness Guide for Line Managers and Staff.
Contact us
If you have any queries, are interested in becoming a member and joining our mailing list or accessing our services, please get in touch with hinduconnection@homeoffice.gov.uk.