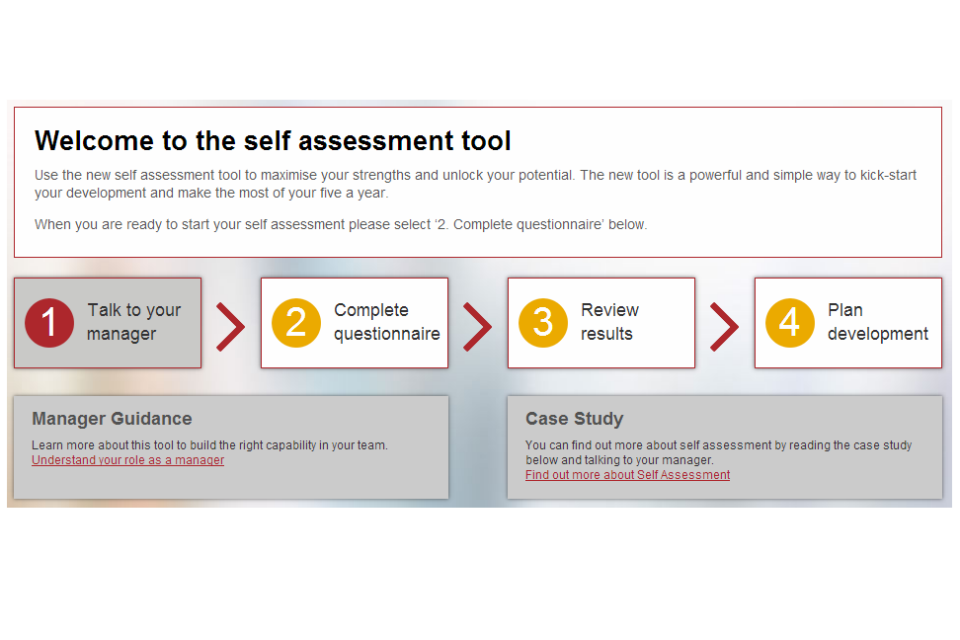 My name is Linda Bradstreet, I'm a Personal Tax Line Manager in HMRC for the Brighton - Maidstone - Stratford Area, directly managing 12 staff.
As both a manager and a member of staff I've found the online competency framework self assessment tool really useful.
The tool has really been improved and it helps you plan your own development by offering tailored recommendations for learning based on your responses.
It assesses you only against competencies relevant to your job role. But it can help you to track your progress as well as assess your ability against a higher grade if you are aiming for promotion.
It's simple to use, quick to complete and could be a great boost to your career. It only takes about 20 minutes.
You can save the results or print so you can bring it with you to a one-to-one with your manager to discuss your career and development. And it's easy to access on PCs, smartphones and tablets.
For me it is all about being the best you can be and the tool helps make the most of the 5 days of learning and opportunities that come your way.
Here are my 3 tips for how to get the most out of the self assessment tool:
1. Work out what you want to achieve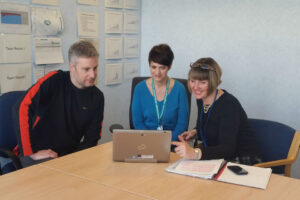 Give yourself space to think about where you want your career to go. The key point I would say is you need to look at where you want to be and what skills and knowledge you need to get there.
Before you start make sure you find the time to sit down with your manager. They should explain how the assessment works and why it's important.
If you're still unsure, there's plenty of guidance on the Civil Service Learning portal.
2. Be critical of yourself
Try and be as honest as you can about your past performance. For example how well did you handle opportunities and challenges? Could you have done things better or differently?
What I like about the tool is that you can identify development opportunities and it will help you progress to the next level. For me, the tool helps me focus on this goal.
3. Talk to your team
Once you have completed the questionnaire you need to review and discuss the responses with team members. Plan time for this.
When you have agreed the learning you can complete a development plan and you can access examples on Civil Service Learning.
And finally don't forget it's about your own development as a manager as well as your teams! It is so easy to forget but we need to be the best we can be to enable us to support our teams. Things are changing all the time and so keep reviewing too!
There is much more on Civil Service Learning to support you. Log on. Get exploring and you'll be away!