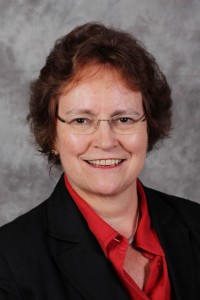 Last week the Public Accounts Committee held two hearings on contract management; I attended the first hearing, which covered the Home Office and Ministry of Justice (MoJ) and a colleague attended the second with Cabinet Office colleagues.
In both hearings we acknowledged that we had got some things wrong in the past. Across government we have not consistently managed contracts in line with good practice through a combination of capability-gaps (insufficiently skilled people employed at all stages of the contract), inadequate governance, and weak lines of accountability. In MoJ we had started to reform our approach to commercial capability when the issue was brought into sharp focus by the problems on our electronic monitoring contracts with G4S and Serco that emerged as we worked on re-tendering the contracts in July 2013.
During the hearing the PAC and the National Audit Office acknowledged that both departments had responded wholeheartedly to the challenge. Both departments now have comprehensive and potentially transformative plans for commercial capability and contract management.
Looking specifically at the MoJ plans, we have reviewed every aspect, from procedures, to governance, to capability. We have increased the number and seniority of staff working on commercial business and the top team and Departmental Board are much more closely involved in assurance on procurement. We've recognised the importance of investing in commercial capability across the board, not just in the commercial directorate and we know that improved contract management requires multidisciplinary working, with analysts, lawyers and accountants working alongside their procurement colleagues. Every member of the Senior Civil Service has attended a commercial awareness masterclass and there are now over 30 staff working towards membership of the International Association for Commercial and Contract Management.
At the same time, since autumn 2013, accounting officers and senior commercial officials have met regularly to take a cross-government approach to driving improvement in commercial capability through a group led by the Head of the Civil Service and the Cabinet Secretary. This group also oversaw MoJ's successful negotiation with Serco and G4S to ensure that the taxpayer was properly compensated. In total £179.4 million was recovered from the two companies and returned to the Treasury.
Across the Civil Service there are now areas of real excellence in contract management, but more and more government business depends on commercial contracts and the electronic monitoring crisis clearly demonstrated that we must apply that best practice consistently, across the board. Our plans are comprehensive and we have the right monitoring systems in place. Now we need to maintain the drive and deliver the transformation, so that we can confidently say that all civil service leaders recognise the need to prioritise contract management skills. This will be one of the Civil Service Board's core priorities over the coming year.