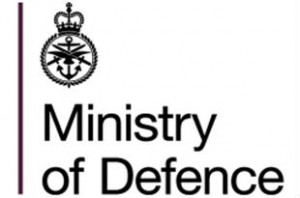 Liz Dixon is a Principal Service Manager in the Defence Infrastructure Organisation (DIO) dealing with the training estate for the armed forces. Based in Warminster, she had been working in defence for 9 years when a new "Enhanced Operating Model" was implemented.
I was dreading the transition at the start. The reforms affected me directly as I was put into the Ministry of Defence (MOD) redeployment pool. In the end I was offered a Transition Manager role within Service Delivery Training, which manages the military estate.
I've always said I can't see 'transformation' going away, because organisations are always changing. So while there may not be another huge change programme, there will definitely always be change.
In DIO alone we've seen this in many ways, including the recent announcement of a new Strategic Business Partner. I've since become a Principal Service Manager, but I still cover all transition issues:
Each business areas had a transition manager, and we have 6 regions across the UK, plus Germany, Belize, Canada and Kenya providing our armed forces with a safe place to train. When transformation began none of our UK regions were on the Defence Intranet system so they weren't getting any regular updates. I worked with the DIO communications team to produce a weekly newsletter that I was able to email out ensuring our staff at geographically isolated ranges and training facilities were engaged. We knew that keeping everyone informed was crucial in mitigating the challenges brought about when working in such a dispersed team.
The old organisation had been reviewed and a new operating model designed looking at operating model processes, behaviours, technology and organisation. My role is to ensure that all issues relating to transition in Service Delivery Training (planning and developing the estates our armed forces train on) are addressed.
This involves passing information through the operations training organisation or raising issues to the head of my team. The National Transition Management Team encouraged all the transition managers to engage regularly with their team heads, and I attend my one star's (Deputy Director's) weekly briefing which gives me with the chance to update him with any issues I need help with.
I can also be asked to contribute to other teams on an ad-hoc basis. For example, I worked with the Implementation Team to co-ordinate the open recruitment campaign for the new organisation. We produced a matrix of vacancies by grade, and the campaigns were run consecutively so we weren't overwhelmed with applications. As the single point of contact I was able to follow each vacancy, engaging with Line Managers and the Implementation Team on a daily basis.
I received huge support from within my team and from those doing my role in other parts of DIO. At the start of the change programme we would have a daily dial-in to discuss any issues. We also had weekly workshops where we were able to invite subject experts and Senior Managers so we could raise any concerns that we had or difficulties we were experiencing.
Although I was apprehensive about the prospect of change, in practice the transition has benefitted me hugely. It's been a very good learning experience, especially meeting with other transition managers from other areas of the business to share and pool our thoughts and ways of working. It's helped me in my own job, and I've gained promotion as a result.
I've seen the shape of the Service Delivery Headquarters in Warminster change immeasurably. We now have new faces in new roles, bringing their experience from different parts of the organisation and from outside DIO.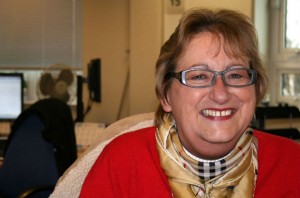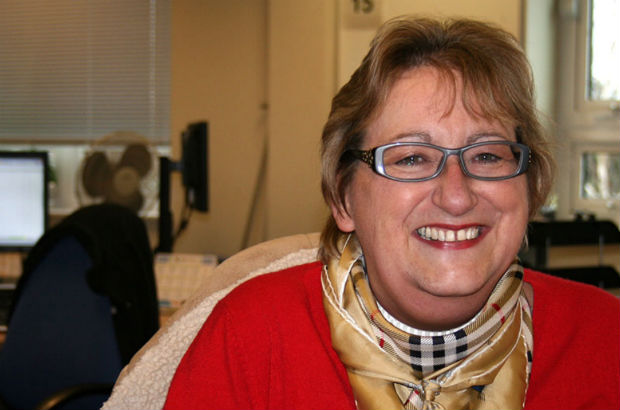 I don't think that the change process has had a negative effect on the people who use our training estates. We have continued to deliver a high standard of service delivery, and it has resulted in a consistent approach when dealing with the military estate users.
I advise people to embrace the change and to do as much as they can to help implement transformation and get as much experience as they can.
I can't deny it's been a bumpy ride and I suspect it will continue to be so for some time to come. At the outset, I was asked to sum up how I was feeling about the change to the new operating model. I said I was excited – now the positive outcomes are evident, I guess a better word to use would be enthused.
About the Defence Infrastructure Organisation and Service Delivery
Service Delivery Training, part of the Defence Infrastructure Organisation, exists to plan and develop a fit-for-purpose hard, soft and rural estate in order to provide our armed forces with a safe place to train in the UK, Germany, Canada, Kenya and Belize. This includes providing training support, advice and guidance on how to maximise the usage of the training estate, and providing training infrastructure such as tracks and urban compounds.
DIO is part of the Ministry of Defence (MOD). It supports the Armed Forces by managing and maintaining land and properties, as well as providing related support services, to meet the current and future needs of the MOD and personnel at home and abroad, and to support current operations.