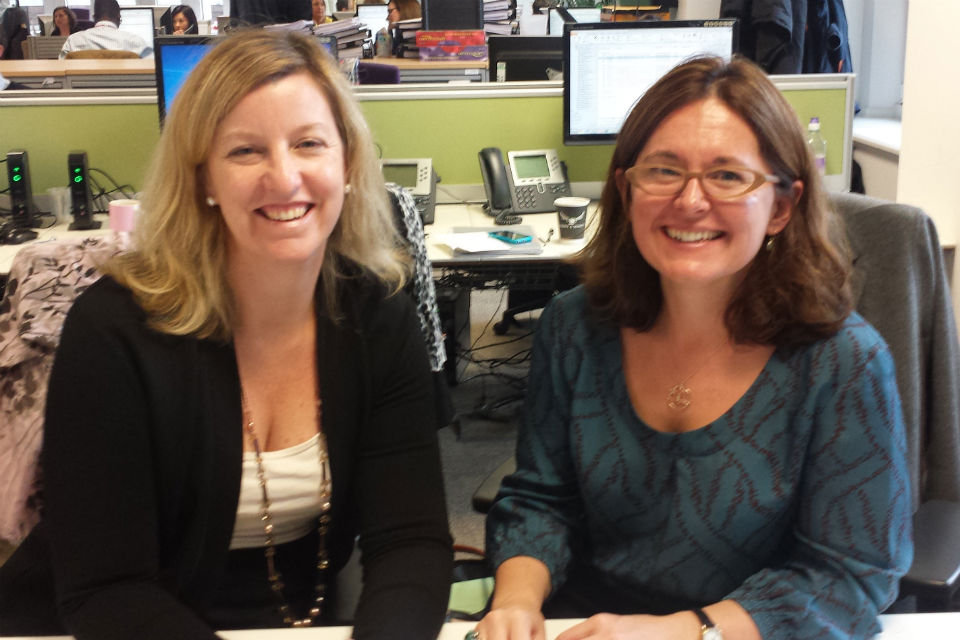 Tessa and Sarah have been job sharing for nearly seven years in the Department for Education. They have done five jobs together and been promoted twice as a job share. They are now Deputy Directors in the Education Funding Agency working on finding sites and building free schools in the south of England. Previously, they have worked on a range of policy and delivery areas: the school curriculum, vocational education, GCSEs, A levels and the school accountability framework.
"We both have young children and found part-time working very challenging. Job sharing has allowed us to take on stretching, difficult roles that would have been very difficult to do part-time. Having someone at work on the days you are not there gives you a proper work-life balance and the opportunity to do a high profile job at the same time. Job sharing has brought other benefits too: no one will ever be as interested in hearing you talk about your job as it is theirs too! We coach, challenge and support each other. – we have different, but complementary skills, and have definitely found that two heads are better than one."
Tessa and Sarah run the job sharing network at the Department for Education and support those who are thinking about job sharing and help them find partners.