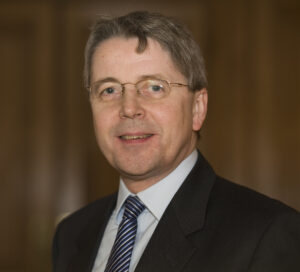 If the Civil Service is to be truly world-leading it needs to be more collaborative, learn more from external experts, and respond to new challenges with innovation and boldness. Civil Service Quarterly (CSQ) contributes to that wider goal by publishing articles from civil servants about the work they do.
The latest edition is out today, and leads with a ground-breaking article about the government's campaign against the practice of forced marriages and female genital mutilation.
There is a lot more besides and my new editorial runs through each of the articles.
We welcome your feedback on what you read either in the feedback boxes below the articles or by tweeting using #CSQuarterly and @UKCivilService.
Read all the articles on the Civil Service Quarterly blog.
We want you
Every quarter I sit down with the other members of CSQ's editorial board – which includes Alex Aiken, Lin Homer, Dave Ramsden, Charles Roxburgh, Chris Wormald, Oliver Letwin and Chris Lockwood as well as senior figures outside the Civil Service – Sir Richard Lambert and Jill Rutter. We read through and comment in detail on articles for the next edition, and are always struck by the breadth of work going on the in Civil Service today.
Getting an article published in CSQ is something to be proud of, it is a publication read by commentators and experts from around the world. I want to encourage you to think about whether your work, or the work of your staff or colleagues, is worth writing about in CSQ. There are some basic criteria we apply, based on CSQ's 3 mutually reinforcing goals.
First, CSQ demonstrates our commitment to open government. So all articles are publicly available, and authors put their names to them. Publishing an article is an opportunity to engage in discussion, and we want authors to respond to comments and questions from readers.
Second, CSQ showcases outstanding work done in the Civil Service. We want to celebrate innovation and success, but we can only claim success if we can show the evidence that supports it. If you don't have the evidence yet, then it's too early to write your article.
Third, CSQ aims to encourage greater professionalism in the Civil Service by sharing best practice across traditional silos. You must write to be understood by people outside your department and your profession. This isn't always easy, but the CSQ team can help. If you think you can meet these requirements, get in touch with the CSQ editorial team at csq@cabinet-office.gsi.gov.uk.
So please encourage others to read CSQ and feedback to us by tweeting about it using #CSQuarterly and #OurCivilService.
Read all the articles on the Civil Service Quarterly blog.